One of my favorite parts of my profession as a consultant is catching organizations doing things exceptionally well. The more difficult part is when I see organizations doing great work but struggling on many fronts. Below is a tale of two organizations whose effectiveness is a direct result of how their respective Boards are structured and, consequently, how well they function.
read more
One of my favorite parts of my profession as a consultant is catching organizations doing things exceptionally well. The more difficult part is when I see organizations doing great work but struggling on many fronts. Below is a tale of two organizations whose effectiveness is a direct result of how their respective Boards are structured and, consequently, how well they function.
read more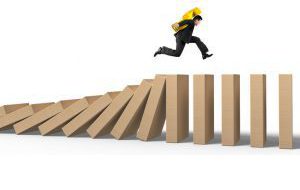 Everything that happens in a nonprofit organization affects fundraising—everything. Of course, some things have a more direct and immediate impact than others, particularly decisions on programs, budgets, hiring, policy, administration, board recruitment, etc. Many of...
read more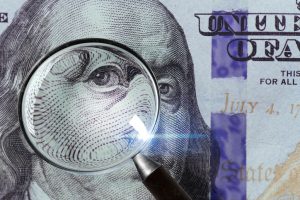 Dr. Russell N. James III is a diligent researcher with a nose for sniffing out the most relevant data for nonprofit fund development. So, whenever Dr. James publishes a major research paper on fundraising, everyone in the profession should sit up and take notice. The research question of his most recent paper was this: Would the type of donations reported by nonprofits in 2010 (cash-only, non-cash gifts, and/or securities) become a predictor of the future growth or future decline in total contributions over the next five years? The finding were quite amazing.
read more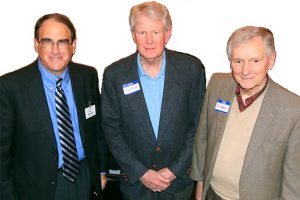 Poor succession planning can set an organization back years. Some will never regain previous momentum without another change in senior executive leadership, which can possibly set the organization back even further. On the other hand, it's so refreshing to catch institutions making carefully planned and highly successful leadership transitions. And when that happens repeatedly over five decades—now, that's something worth noting.
read more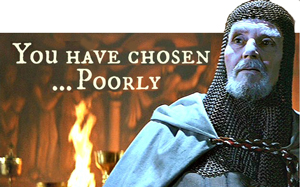 "You have chosen…poorly," said the knight guarding the Holy Grail. The famous line from the movie, "Indiana Jones and Raiders of the Lost Ark," was spoken as an intruder tried to select the of cup of Christ from over a dozen options. I think of the line from this movie every time I hear about an exceptionally great or an unfortunately poor choice to lead an organization into the future.
read more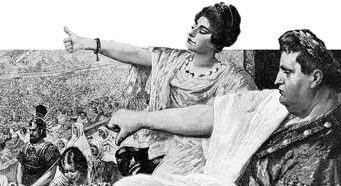 Feedback loops can be either positive or negative, causing things to quickly go from bad to worse or from good to great. Feedback loops can be applied to almost any kind of system—social, political, or economic—including nonprofit fund development systems. Over the last few years, a typical feedback loop at nonprofits is one that has led to the abandonment of quality donor communications, particularly person-to-person visits and actual conversations with donors. One thing has led to another, which has led to another, which turned into a vicious cycle.
read more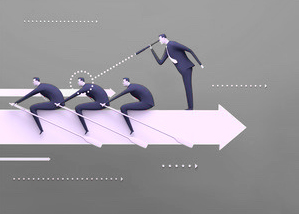 Nonprofit leaders are very good at tracking past performance—each donor's giving history and each fundraiser's contribution to the budget. However, nonprofit leaders tend to be far less committed to consistently and carefully evaluating our ongoing donor visits. In other words, our evaluations are so focused on past performance that we're usually not as good at identifying future giving signals in our ongoing conversations with individual donors. Two conversations illustrate my point.
read more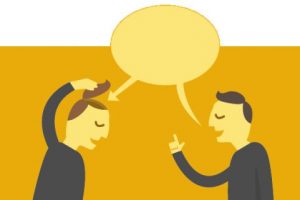 Many companies are attempting to brand themselves as having a deeply embedded culture of listening. I really don't know if these companies and their employees actually listen to their clients and constituents any better than their competitors or if the listening promotion is merely a marketing slogan. What I do know is this: In thousands of conversations with donors over the years, I have come to realize that often THE DONOR'S STORY is just as important as your organizational story. Occasionally, it is FAR MORE IMPORTANT.
read more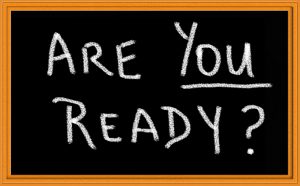 Building long-term donor relations is an acquired skill that's perfected over time. You can't just wander in and expect to be successful because you "really, really love people." Nor can you build a successful career by simply working hard. If it were as simple as that, a lot more fundraisers would be a lot more successful. The truth is, there are communications, management, and organizational skills at every level that are just down right essential.
read more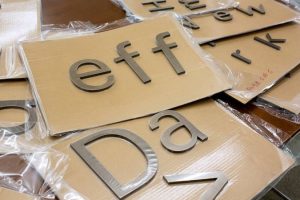 Two separate gifts to New York City's Lincoln Center illustrate the naming rights dilemma that many nonprofit leaders face. The first mega-gift came in 2008 from billionaire David Koch; the second from music and movie producer David Geffen. Both gifts to then Lincoln Center were for $100 million. However, two donors' approaches to naming rights could not have been more different. A third illustration is sordid tale about a $20 million pledge with naming rights to small college that ignited a firestorm of anger among local residents, faculty, current students, and alumni.
read more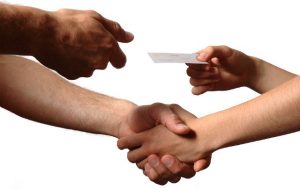 One of the most powerful social norms is the rule of reciprocity. When we receive gifts, favors, invitations, or random acts of kindness, it creates a very real sense of personal indebtedness—a felt-need to pay back the favor. If, however, receiving gifts creates such a strong feeling of personal indebtedness, then career fundraisers are on the unfortunate side of that equation. Below are several ways fundraisers use the "currency of philanthropy" to build genuine reciprocal relationships among major donors.
read more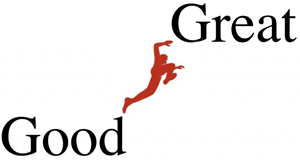 Confronting brutal facts with unwavering faith, according to leadership consultant and best-selling author Jim Collins, is one of the characteristics of "10X companies" that were able to go from good to great. In this blog I talk about a Gift Clarity in-depth assessment, a strategic plan for fund-development, and a sample five-year staging plan—the overall objective being to maximize fundraising performance and donation potential.
read more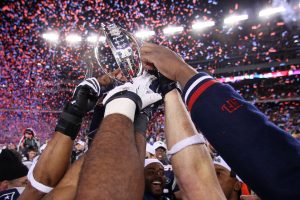 I interact with a lot of fundraising executives representing institutions of all sizes and degrees of success—from the largest hospital network in the North America to small shops with two or three fundraisers. It would be a mistake to assume that very large organizations do all things very well while the very small always lack resources to implement a good fund development strategy. Sometimes it works that way; often it does not. When it comes to maximizing an organization's funding potential, there seems to be little if any correlation between size and effectiveness. It has more to do with a consistent philosophy and leadership team along with clearly defined roles and responsibilities.
read more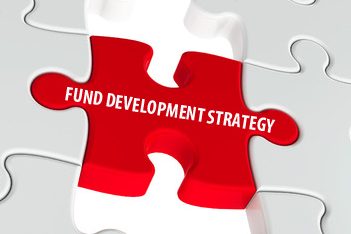 Over the last two years, I've been asking organizational leaders privately and publically if they have a strategic plan specifically for the fund development aspect of their organization. At a recent conference, I put that question to over 700 fundraisers. Only three raised their hand. The lack of response to this very informal survey and my follow-up conversations seem to beg two questions: 1) Is a list of fundraising goals the same as a strategic plan for fund development and 2) what difference does it make?
read more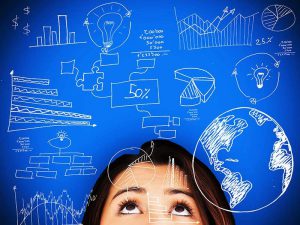 Through the years, we've worked with hundreds nonprofits digging deeply into the inner workings of their mission, vision, and values. I've noticed that though they all have a vision for the organization's program, it's rare for a nonprofit to have an equally clear vision for donor relations. Visionary leadership is not just promoting ideas; it's instilling, managing, and maintaining "ideals." Nonprofit leaders should begin with a clearly defined vision of what donor relations would look like in the ideal expression of their organization. As Steven Covey puts it, "beginning with the end in mind".
read more
Imagine having a long list of major donors just waiting for the chance to spend a little time with you. They all want to tell you about themselves, hear about your cause, and hope to build a long-term relationship… Early in my career, I dreamed often of such a job but unfortunately would wake up and return to the reality that there was nothing unusually interesting about me that would attract attention. I was just a regular guy who felt great compassion for those his organization served. As excited as I was about the organization, it was very difficult to find people willing to meet with me to talk about it. "Maybe," I periodically said to myself, "I was not cut out for this kind of work."
read more
Trying to fill a bucket that leaked as quickly as you could pour water into it would be a frustrating way to spend your day—or your career. That's how many fundraising professionals feel when all the gains they make in donor acquisition are lost in the next year to donor attrition. Below is a summary of the Fundraising Effectiveness Project's 2016 report along with a few of my own comments about strategy and the true impact of an increased donor retention rate.
read more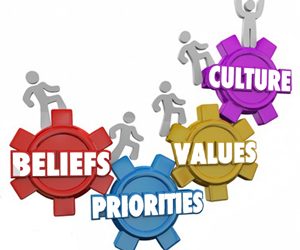 Over the last few years, there's been lot of discussion among organizational leaders about the culture of philanthropy. Many have asked, "How do we create a culture in which people will want to give to our organization?" The question, however, is fundamentally misdirected. What organizational leaders should be asking is, "How do we create a cultural of philanthropy within and among our own organizational staff and stakeholders?"
read more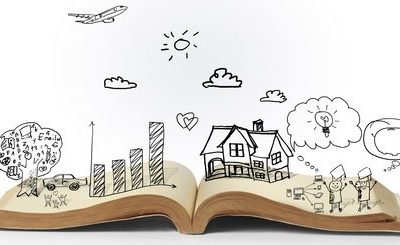 For ages on end, people have derived their sense of place and purpose in the context of multi-generational family stories. Unfortunately and for various reasons, fewer and fewer have that experience today. In this blog I talk about my 12-year involvement in the gatherings of one exceptional family of donors and about one important lesson for planned giving executives. 
read more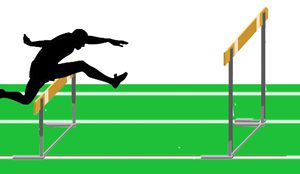 Before making any major or planned gift, donors have to answer key questions about inheritance strategy and their own financial sustainabilty. Concerns about leaving significant amounts of wealth to the next generation have always lurked in the back of donors' minds. What we are seeing over the last few years is increasing donor anxiety over what they will need for the rest of their lives. Whether that is good news or bad news for planned giving has a lot to do with leadership philosophy and perspective.
read more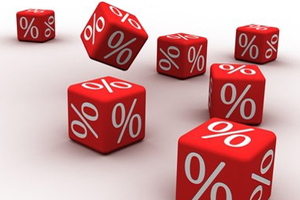 In the previous blog I explained why the fulfillment rate of donor bequests was either good news or bad news, depending primarily on whether or not organizational leaders truly believe they can have a positive influence on revocable commitments. I want to finish my thoughts about bequest retention with a few practical suggestions on how the best fund-development departments beat the odds and prove that the negative statistics do not apply to them.
read more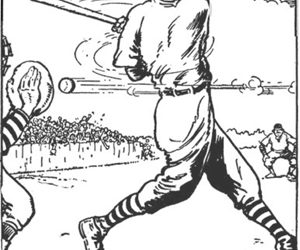 The results of a twenty-year survey among donors with charitable gift commitments in their estate plans revealed that the retention rate at the ten-year mark was about 55%. In other words, almost half the respondents reported that they no longer had a charitable gift in their estate plans. Somewhere in that ten-year period they had revoked the revocable bequest. That survey constitutes either bad news or good news, depending on whether your organization has a progressive or regressive perspective. The follow post explains how and why.
read more
As an instrument-rated pilot with hundreds of hours in the cockpit, I understand the importance of focusing on data on my dashboard, particularly in stormy weather or when the way ahead is uncertain. When an inexperienced pilot gets into trouble, it usually begins with a single wrong assumption based on incomplete or incorrect interpretation of the instrument data. That's followed by a series of bad decisions, each compounding the problem. I often see that same scenario repeated in nonprofit decision-making.
read more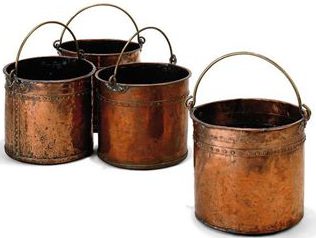 Donor recognition is just one of the issues of an ongoing discussion over the last several years with regard to revocable commitments for future gifts. The issues are: 1) how accountants should and should not count planned gifts on a balance sheet 2) how institutions should recognize planned gifts; and 3)
how they should count future gift acquisition. Most successful nonprofit fund development programs now track overall fundraising performance in three distinct buckets. I've added a fourth bucket.
read more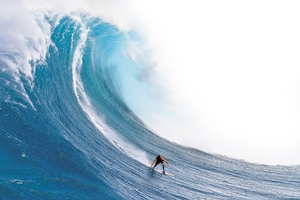 Over the last few years I've posted a lot of articles on various aspects of the fund-development process. Some articles zoom in on one specific aspect of donor relations while others are more big-picture applications. In this article, I want to distill out from the whole of our ongoing conversations five big ideas about fund-development, which in one way or another contribute to the single-most identifiable characteristic of highly successful institutions.
read more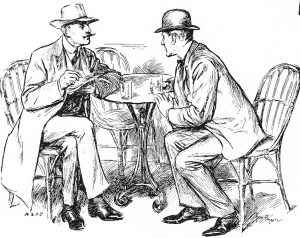 In previous posts I've talked about the importance of regular and meaningful conversations with donors. All those thoughts are a result of the one sure thing I know—great donor conversations are the essential foundation of great donor relationships. Rarely does the latter occur without the former. It's that simple. And so, if your goal is to have a long and successful career as a fundraiser, then the focus of your professional development should be to become an expert conversationalist.
read more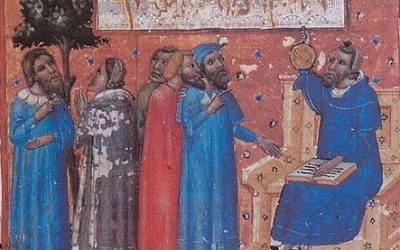 Julie Salamon writes for the culture section for the New York Times. Her book entitled Rambam's Ladder chronicles her philanthropic journey from nonprofit involvement, through repeated encounters with a particular homeless man, to a fundraiser who demonstrated equal access to the worlds of both the rich and poor—all in the context of Rambam's hierarchy of giving. I'm continuing on this topic with a few more applications for twenty-first century fundraisers.
read more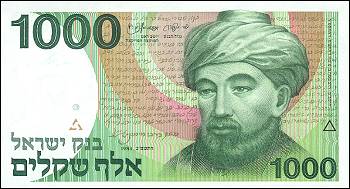 Rabbi Moses ben Maimon (1135-1204) is typically referred to by his Greek name, "Maimonides" or by the nickname "Rambam" (a collection of the syllables from his full name and title). In typical rabbinical tradition, Maimonides defined the "relative righteousness" of one's charitable intent by the manner in which one gave alms to the poor. Each succeeding rung on the Rambam's Ladder represented a better method or motive in giving.
Below is a valuable application from Rambam's Ladder for fundraisers appealing to new or reluctant donors.
read more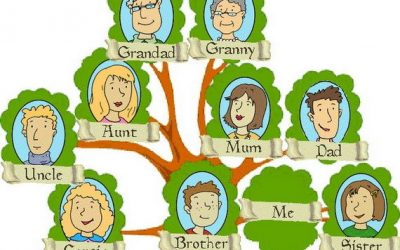 The first question about how much parents will need for the rest of their lives is not that difficult. The second question about children's inheritance is often more complex because it's not just a matter of how much we can give, but how much we should give and when. Below are a few thoughts on what to say and what not to say in a planned giving conversation about transferring wealth to the next generation.
read more
I've had the privilege over the years of working with thousands of nonprofit fundraisers. These are great people doing great work, and they're making the world a much better place. I can't help but notice, though, many are struggling. I'm particularly sympathetic to frustrations and discouragements I hear from young fundraisers working somewhere down on the organizational chart. I was in that very same position many years ago. I finally had to draw a circle around myself and just focus on things that I could control within that circle. If you're a struggling fundraiser (young or old), I hope my story helps.
read more
Through the years, my observation has been that people of faith are extremely consistent and usually very generous givers. This article focuses on one particular group of faith-based donors with two main characteristics: 1) those who are very devout and very serious about their relationship with God, and 2) those who have very high giving capacity. I call these the "devout affluent." Below are a few the unique concerns that these donors bring to the table and what fundraisers need to keep in mind when appealing to them
read more
Tooth-to-Tail Ratio (T3R) is a military term used to measure the strategic efficiency of a fighting force. T3R is the ratio of combat forces (the teeth) to the number of support personnel (the tail) required to place one foot soldier onto the battlefield with the tactical support to succeed in his mission. The financial Tooth-to-Tail Ratio for a nonprofit organization is reported annually on Form 990 in terms of percentages spent on administration, fundraising, and programs. It's a topic of conversation everywhere I go.
read more
Fundraisers are a lot like professional matchmakers. They regularly introduce eligible people to their organizations, point out all the most admirable qualities, and hope those potential donors will fall in love and begin lifelong relationships. If they can win hearts and minds to their causes, the money will follow. So, how do fundraisers get donors to fall in love with the organizations they represent?
read more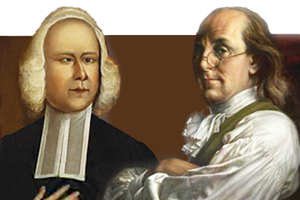 In a previous post I wrote about Benjamin Franklin's 200-year endowments to the cities of Philadelphia and Boston to fund apprenticeships. Like so many planned gifts, Franklin's bequest was motivated by his own life experiences. At age 12 Franklin signed on as an apprentice in his brother's printing shop. Another experience that factored significantly into the Franklin endowments was his long and highly unlikely relationship with the Rev. George Whitefield. Below are four takeaways for 21st century fundraisers.
read more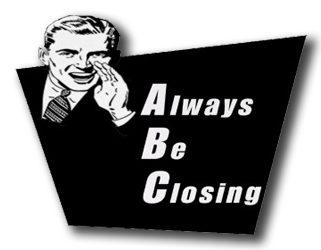 Historically, nonprofit executives (including fundraisers) emerged from the ranks of financial professionals, business leaders, academic faculty, or the nonprofit's most experienced program staff. In contrast, a relatively small number make the transition from direct sales to fundraising. That's both good and bad. It's good because many of the best salesmen don't make great fundraisers. It's bad because fundraisers coming from other professions don't have the background to determine if and when traditional sales tactics are appropriate. Below are a few observations about traditional sales training, closing techniques, and major-gift solicitations.
read more
Don Quixote perceived himself as a man on a mission, a knightly quest to become the champion and defender of all who were in need. Like the fictional hero of the Spanish novel, the most effective nonprofit leaders I've known are those who have been able to maintain a kind of romanticized ideal about their occupation. But that's not always easy to do. Contending with unrelenting needs as well as the occasional setback can wear down your idealism and enthusiasm over time.
read more
Sheryl and I lost our only grandchild ten years ago this month. In the aftermath, our family made an unprecedented memorial gift. The great fundraising lesson from our greatest loss is that unprecedented gifts often come from donors who have a felt need to give back in response to their own personal tragedy or their own personal triumph. In the last thirty-five years I have been involved with structuring thousands of memorial gifts for families. Here are a few general principles I follow.
read more
Creating a positive culture of accountability is not something accomplished by decree, i.e., the values we "decided" to adopt at a recent strategic planning meeting. Cultural values develop through time, particularly over difficult times. Leaders who stick to their standards when it's costly demonstrate what they really believe. That's why leaders who create distinct cultures of accountability (whether empowering or toxic) do so because they have so thoroughly internalized those ideas. Below are three attitudes about accountability that can eventually turn into positive or negative donor relations issues.
read more
I used to keep a file in my desk drawer on the positive and negative lessons I learned from leaders—some great, others less than great. Eventually, the file was misplaced but many of the ideas were sticky enough to remain with me through the years. Below are a few of those leadership lessons on the importance of creating a culture of accountability that is both empowering and productive.
read more
As unusual as it sounds to say, I love personal accountability. Consequently, I'm committed to a process of carefully tracking and analyzing where I've invested my time, talent, and resources. Without that process, I'd feel a bit lost. In fact, the more accountable I am, the more secure I feel in relationships with God, family, and friends; with clients and donors; with Thompson & Associates' staff and associates. Realize it or not—believe it or not, your private and professional relationships are defined and sustained in the context of accountability.
read more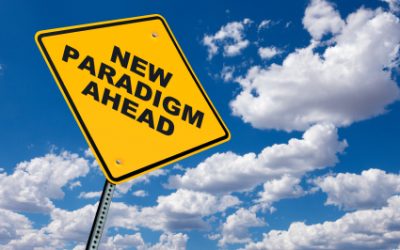 In 2006 Warren Buffet made his Philanthropic Pledge, the decision to leave 99% of his wealth to charity during his lifetime or at his death. Bill and Melinda Gates have made a similar commitment (95% to charity). Together with Buffet, the Gateses are challenging their billionaire friends to make "The Giving Pledge," a commitment to give at least half of their total assets to charity. Instead of asking, "How much do we really need to give," the question becomes, "How much do we really need to keep?" That subtle change in wording represents the most radical change in perceptions about wealth, inheritance, and legacy.
read more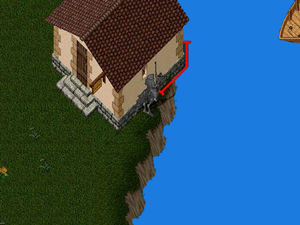 There's an irrefutable law of nonprofit leadership: Consistent growth and long-term sustainability are largely dependent on an organization's ability to monitor and maintain a healthy balance between 1) solicitation of gifts from discretionary income and 2) solicitation of planned gifts from net worth. It's the latter that usually lags far behind the former. Last month I talked about the reasons for that gap. This month I will offer a few common sense suggestions on closing it.
read more
Recently, the CEO of a hospital commented quite matter-of-factly, "At this point in my career, I'm not concerned about future gifts. I've got four more years before I retire. As he was congratulating himself for his own sense of clarity and purpose, I was thinking, "How deep of a hole will he dig for his successor in the next four years?" I have a lot of thoughts on why there's such a gap between future gift potential and future gifts secured. A few of those observations are below:
read more
Over the last decade there's been a lot of emphasis on quantifying and measuring the results of charitable gifts. More and more donors view gifts to a nonprofit as social investments and evaluate their giving decisions in terms of the ROI (return on investment). Strategic donors have long seen themselves as change agents who evaluate their philanthropic investments like venture capitalists. That's generally a good thing because it constantly reminds nonprofits that it's not their money. They are stewards of donors' investments.
read more
A couple of years ago I published two articles on strategic and tactical planning and continue to be surprised at how those posts from 2012 continue to show up on the list of top reads. So here's one more thought about the strategy-tactic idea and how it relates to charitable gift planning. The word "tactical" is the adjective form of the verb "to tact." A sailboat heading into an opposing wind will tact back and forth, temporarily veering off course, in order to work its way toward its destination — the STRATEGIC OBJECTIVE. Simply put, TACTICAL PLANNING is a response or reaction to an immediate need (i.e. opposing wind).
read more
My '62 Chevy is a perfect example of why organizational endowments are so important. If you do the math, you'll discover that propelling a 3,000-pound car down a quarter-mile track in five seconds from a dead stop requires quite a lot of energy (i.e. gasoline). You can also discover that the same car traveling the same distance in the same amount of time but with only a five mile per hour rolling start requires about one-third less energy. So, momentum at the starting line has a huge impact on both fuel and efficiency.
read more
When it comes to planned gifts and bequests to your organization, a standard consultant's reply is that organizations "have not because they ask not." However, it's usually not quite that simple. If success were based simply on the number of asks, then success would be a lot more easily attained, and many more organizations would achieve it. Thompson &; Associates makes thousands of requests each year on behalf of client organizations. However, the number of asks is only the third-most important factor determining success.
read more
Not many people spend the better part of a decade in college with the goal of becoming a fundraiser, and neither had I. However, I was intrigued and astounded at what I heard in a meeting of college presidents. As a result, my dissertation topic became an analysis of institutional outliers—university fund development programs that stood head and shoulder above the average. And my career launch eventually became Thompson & Associates, Inc.
read more
DONOR PERFORMANCE is a gauge I recommend that you monitor only about once a year, simply because it's a performance metric you can't control. All you can control is your development staff performance. Consequently, gauges related to STAFF PERFORMANCE are the ones that should command your undivided attention. Increasingly, nonprofit executives have developed a habit of watching, even becoming fixated, on the wrong gauges. And some are in danger of flying their organizations right into the ground.
read more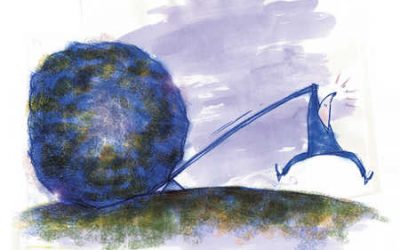 I wrote a paper in graduate school on the Harvard legacy and have been intrigued with the idea of it ever since. It's a great example of several key elements of strategic giving—leverage, timing, and momentum. In other words, the greatest philanthropic impact is the result of leveraging your life situation with the right gift at the right time to the right organization, creating long-term sustainable momentum.
read more
What you as a nonprofit executive do in December and January each year is a "tell"—that is, it reveals a lot about your (or your institution's) fund-development mentality. Are you a year-end closer or a springtime cultivator? Appealing for year-end for giving resolutions that you have not yet planted or cultivated is a silly thing to do.
read more
The story of the elephant and the six blind men has been told in one form or another since the early fifth century B.C., and has been used to illustrate everything from religious toleration to team synergy. Here's my application to donor relations and organizational communications.
read more
Charles Schultz and I go back a long way. Charles is the principal author of the Crescendo Planned Giving Software and the GiftLegacy Pro eMarketing System. He is also the editor for the GiftLaw.com charitable tax planning web site. Last month Charles and I sat down for a conversation about values, careers, and Crescendo Interactive, Inc.
read more
I love to fly, and I love relating to donors. Consequently, I can't help but think about the two in the same context. Fundraising is a lot like piloting my Cirrus SR22 Turbo, and flying my Cirrus is a lot like fundraising. There is an aspect of every conversation with current or potential donors that could be described as "flying by the seat of your pants."
read more
One fundraiser tries to encourage the other by saying, "The worst that can happen is that they can say, 'No'" That statement can imply two different meanings, depending on how one says it. Meaning A: What do you have to lose? Be bold and ask away because you never know what might happen. Meaning B: "No," is definitely not what you want to hear. So, if that's what you think they will say, don't ask!
read more
Two donor appointments early on in my career showed me then (and remind me now) how donor relations is a never-ending learning experience. With both experiences, I made some very wrong assumptions about what they wanted and needed to hear. In retrospect, my heart was right, but what was I thinking?
I sat down with the attorney and launched into a passionate appeal for a major gift. I came to the meeting armed with blueprints, a budget, and a gift-hierarchy chart. The only thing missing was a big thermometer that wouldn't fit into my car.
read more
I have spent my whole career working as a fundraiser. I never really thought about doing anything else, and my dad is the one responsible for that. In fact, every lesson about giving that really matters, I learned from him. Some of my earliest memories were standing next to my dad on the front seat with my arm on his shoulder as we drove around the state raising money in our old 1952 Plymouth, paint rippling off the back fender from Dad's do-it-yourself paint job.
read more
Families that set up foundations to carry on their giving traditions are almost always disappointed — or would be if they lived to see the results. However, I have also been personally involved with a number of families over the years that represent the most extraordinary examples of multigenerational philanthropy one could imagine. Generally speaking, the difference between the successful and disappointing outcomes is in a particular type of asset transferred — specifically, a non-monetary legacy that has been systematically imprinted on succeeding generations.
read more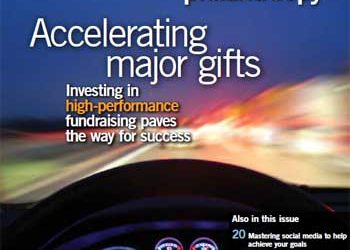 The following article appeared in the Spring 2013 issue of Healthcare Philanthropy Journal, a publication of the Association of Healthcare Professional (AHP). It was based on a June 2011 article posted on this blog site. The full length article is expanded to include tips and action items for transitioning from a hunter-gatherer to a cultivation-based sustainability strategy of non-profit funding.
read more
I talk with hundreds of families each year about generous giving and wise estate planning. I can't tell you how many times affluent parents or grandparents have said to me, "We want to set up a family foundation." Notwithstanding the worthy causes listed in the conversation that follows, the underlying donor intent often emerges with words something like this: "We just want to teach our children about generosity and provide a means for them to be involved in giving." Unfortunately, it very rarely works out as parents or grandparents anticipate.
read more
It thrills and amazes me to witness individuals go through transformations with regard to their giving. Those transformations don't happen that often, or that easily. Some might say (paraphrasing the Gospel of Mark), "It's easier for a camel to go through the eye of a needle than for a terminal materialist to become a generous giver." But it does happen, and more often than you might think. Jesus' commentary on the rich young ruler concluded with the words, "Yet, with God all things are possible."
read more
No matter how masterful you are with facts and figures about your organization's effectiveness, to move people to make institutional changing contributions you have to become a masterful storyteller. The right story to the right donor can make the difference between a multimillion-dollar gift, a token gift, or no gift at all. Scott Pelly of 60 Minutes provides a classic example of using key literary elements to tell a compelling healthcare story.
read more
Each estate planning professional at our company, Thompson & Associates, walks clients through a process that helps them clarify their thinking on several important issues: what they would still like to accomplish in their lifetime, the values that have guided them throughout their lives, and the legacy that they wish to leave to their children and grandchildren. The process usually culminates with clients writing final letters to their loved ones. That's what usually happens—but not always.
read more
I was put into a situation early in my fundraising career that became an unforgettable example of the power of a story to influence people and move them to action. As a development representative for David Lipscomb University, the Vice President assigned me the responsibility of following up with a particular donor. He was extremely wealthy, but also extremely tight with all that he had. No one from any organization, that I am aware of, had been able to convince him to make more than one significant donation. He was assigned to me, but not because anyone thought I would have any more success. Rather, as the junior executive on the staff, I inherited all the files of lapsed and unlikely donors.
read more
In the last article I began describing the twelve characteristics of the most successful nonprofit organizations, which was based on my dissertation research at Vanderbilt University. The first six characteristics related to personal communications and the depth of ongoing conversations nonprofits have with major donors. The next six characteristics of the most successful nonprofits are generally related to leadership and administration — how they managed and directed their respective organizations. The best way to describe a successful organization is to see it as a mosaic.
read more
Six of the twelve characteristics of the most successful organizations related in one way or another to the strength of donor relationships and to the depth in which organizational leaders understood their donors. After thirty years of practice, I've learned another important lesson — that each one of those best-practices corresponds to a particular conversation you need to have with a major donor. Below are the first six characteristics and what I have learned about the conversations that go with those characteristics.
read more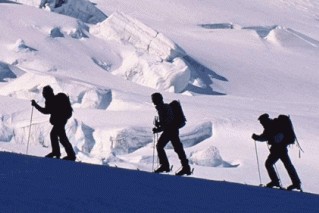 This is part two of my review of the book by Jim Collins and Morten Hansen — Great by Choice: Uncertainty, Chaos, and Luck — Why Some Thrive Despite Them All (See part one: Donor Pinging). My objective is to suggest a few ways the principles in Great by Choice can be applied to fundraising and non-profit leadership. As we begin a new year or any time we are inspired to think about the pace and progress of our development efforts, 20-mile marching is great concept to review.
read more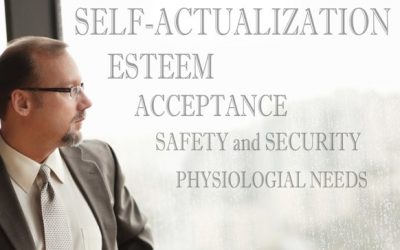 I've spent thirty years meeting with donors from each non-profit institution I serve as a charitable estate planning consultant. Setting up estate plans that contain advanced structures and procedures is the easy part — almost incidental to the process. The most important thing I do is sit, drink coffee, and listen carefully. My most important objective is to simply understand their desires and their hopes, their fears and their frustrations. Over time I have come to realize some interesting things about people and their need to give.
read more
In their recent book, Great by Choice, Jim Collins and Morten Hansen published the results of a nine-year research project in which they identified three characteristics of what they called "10X leaders." It would benefit all of us fundraising executives to understand how those principles apply to non-profit leadership. However, to become a 10X executive in the non-profit world, you must have an intuitive sense about a for-profit executive's frame of reference, particularly with regard to donor pinging.
read more
In 1785 a French mathematician named Charles Joseph Mathon de la Cour wrote a parody of Benjamin Franklin's Poor Richard's Almanac in which he mocked the unbearable spirit of American optimism represented by Franklin. The Frenchman fictionalized about "Fortunate Richard" leaving a small sum of money in his will to be used only after it had collected interest for 500 years. Franklin wrote back thanking de la Cour for the great idea and telling him that he had decided to leave a bequest to his native Boston and his adopted Philadelphia… People with a fearful, pessimistic view of the future are never going to fund multigenerational or perpetual endowments.
read more
A visionary leader is one who leads today with clear understanding of where they want to be many years down the road. The difference between visionary leaders and those who are just plane ole visionaries is that leaders actually ask the questions, make decisions, and take steps today that will affect their organizations far into the future. Some organizational leaders focus their visionary leadership on next year's budget or even upon a three-year plan. Then there are those who lead on a level that demands that they continually ask 100-hundred year questions.
read more
Every fundraising pyramid I have ever seen categorized people in terms of actual or potential dollars — by amount, frequency, or type of donations. No surprise there; raising money is our ever-pressing responsibility. But equally important for a long-term development strategy is the affinity each donor feels for the organization. That suggests the need for a pyramid planning chart that categorizes people in terms of the level and intensity of the relationship they have with the organization.
read more
One of the most rewarding projects with which I have been involved had a surprise ending. The donors were absolutely thrilled at what they had done, primarily because they understood it and secondly because every element of the plan was linked to a deeply held belief and desire. We could have stopped there and called it a great win. However, in that last meeting the donors wanted to go a step further. They arranged for their children to join us so that they could understand how mom and dad were planning to give away $3.6 million dollars.
read more
In the novel, The Silver Skates by Mary Mapes Dodge, Hans Brinker discovers a hole in the dike and plugs it with his finger. The heroic little Dutch boy stays there all through the frigid night and saves the town from a catastrophe flood. You can probably think of many occasions in which donors have responded in a time of crisis to plug the leaky dike and have continued to do until others arrived to help stabilize the organization. Imagine a scenario, we'll call it Silver Skates 2.
read more
The language of classic planning and decision-making can be a bit confusing. What is, after all, the real difference between strategic, tactical, and operational planning? How does institutional doctrine differ from institutional policy? Most importantly, how can these concepts be applied to fundraising and charitable estate planning?
read more
Mihály Csíkszentmihályi and Eugene Rochberg-Halton are two researchers who have spent a lot time studying the impact and effect of wealth. In their classic book, The Meaning of Things (Cambridge University Press, 1981), they made the distinction between two kinds of materialist. Terminal materialists pursue wealth and material things for their own sake — the accumulation as an end in itself. In contrast, instrumental materialism is the pursuit of wealth, primarily as a means to accomplish a greater end. Mary is a perfect example of a such donor.
read more
As professional fundraisers, we will spend a large portion of our lives managing relationships between donors and non-profit organizations. That sounds like such a simple thing to do. But as you know, both ends of that relationship at times can be complex and unpredictable. Although donors come in many types and temperaments, there are two basic questions about the donor-organizational relationship that every major donor wants to ask. Whether or not they actually verbalize them, those questions are almost always there.
read more
My experience, however, has been that most of the major gifts with which I have assisted, the ability to engage in natural (not contrived) conversations has been essential to securing that gift. Certainly, I don't hold the patent on listening to people. Anyone can listen, however, the ability to dialog with potential donors as a genuinely interested listener is not as easy as one might imagine.
read more
Three fourths of all donors give by habit, some with the rhythm and regularity of piano teacher's metronome. Tick, tock, tick, tock — same time, same amount, same method, same organizations. The fact that some donors are highly mechanized in their giving doesn't necessarily mean that they are unwilling to give more or more frequently. It does, however, mean that you need to figure out how their giving systems works and how to work within them.
read more
Listening to these strategic philanthropists talk among themselves about social problems, I notice something quite remarkable. Individuals who have earned or inherited enormous wealth, perceive of and approach social problems in ways that are very different than most of the fundraisers who solicit them for funds. That gap of perception and approach constitutes the boredom and/or frustrations factor with organizations and the leaders.
read more
Donors are not really partners until you can make them feel it, until the light bulb goes on in their minds and it hits them — We are really partners together to change the world! In many cases, however, donors are partners by name only with no real sense of partnership in the minds of the organizational leaders or the donors. The good news for you is that donor communications is often so impersonal and insincere that on this one point, it is not hard for you to make a big statement.
read more
The long-term sustainability of non-profit organizations at their current levels is going to largely depend on their ability to secure gifts from donors' accumulated net worth. Having engaged so many non-profit executives in conversations about organization-sponsored charitable estate planning services, here are their top ten hesitations.
read more
Donors are driven to give by a primary motivation and donation decisions almost always follow those same inclinations. A strategic donor may give with emotion and with some regularity (habitually), but they give primarily because of their strategic approach to life. There is a tendency to sort names by amount, frequency, and giving habits. What the computer cannot tell you is the subtle difference between how and why people give.
read more
Static relationships are those that are consistent and unlikely to change. Dynamic relationship are those that are temporary or in a state of continual change. Upgrading and deepening donor relationships is crucial and not just a means of increasing contributions. A large percentage, perhaps the majority of your current donors, are either on the way up (upgrading their relationship with the organization) or on their way out.
read more
My first development job was to deal with a stack of donor files no one else wanted. Setting out to replicate the systems of elite development programs I had reviewed in my dissertation, I plotted out my year on a twelve-foot piece of butcher paper and hung it in my office (which was a large closet). Following that plan with those files, I secured the largest single gift ($12.6 million) of my career and eventually moved into the office next to the president. Here are three ideas underlying that plan.
read more
It has been many years since my first tenure as the Director of Planned Giving. The goal then (as it generally is today) was to go out, promote the organization, present planned gifting possibilities, and secure the gift. Since we assumed that long-time donors already believed in the organization, the challenge was to make the case for annuities, bequests, or various kinds of planned gifts. Today, I have a radically different perspective and approach.
read more
The two questions donors must answer before making a lifetime planned gift are 1) How much will we need to live on? And 2) what should we give to our heirs? People have spent most of their adult life formulating a financial plan to answer the first question. Here is a tool for development professions enabling them to help donor come up with a plan to answer the second question – what to do for their heirs?
read more
One of my greatest honors as a non-profit representative has been the invitation to be a part of a donor's estate planning team. The invitation signifies an unprecedented level of trust in your professional ability and personal integrity. If you ever get that opportunity, don't underestimate the honor and don't mess it up. Here are five more specific Don't-s:
read more
The greatest fundraisers of all are those who are able step up to a place of leadership in which they consistently focus on and care about donor needs. As simple as that sounds, becoming that kind of non-profit executive requires overcoming both the pressures of institutional needs and career objectives. It is the greatest lesson I've learned thirty years as a fundraiser.
read more