MOMENTOUS MOMENTS: Unlocking Greater Fundraising Potential Through Memorial Gifts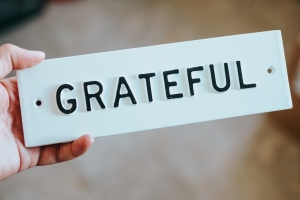 Whenever I am helping donors plan their estates and discussing impactful events in their lives, I propose the idea of memorial gifts, which many people have never considered. Memorial gifts are a way for donors to benefit nonprofits while also honoring the legacies of people and causes that matter the most to them.
Though most end-of-life circumstances include a stay at some kind of medical facility, many memorial endowments are not directed to hospitals or medical research. Grateful donors are just as likely to make sizable gifts to other nonprofit institutions in memory of loved ones—typically a spouse or a child.
In November 2019, I wrote about one of the largest endowment gifts on which we have ever assisted—a revocable gift of 10 figures. That future gift commitment was in memory of a coach who the donor identified as the most significant influence in his life. Currently, I'm working on a multi-million dollar estate plan with a couple whose child was killed in an accident. They are dedicating that child's portion of their estate as a memorial.
On average, about 60% of the memorial gifts we help set up are for nonprofit institutions other than hospitals. In any case, memorial gifts spur from personal, momentous life experiences.
OUR FAMILY MEMORIAL GIFTS
My wife, Sheryl, and I lost our first grandchild 17 years ago. People often say you can eventually get beyond that kind of tragedy, but you never really get over it. The sense of loss is still very real.
On the morning of April 2, 2005, our son, Barrett, called to say that Liz was going into labor. With the exuberance of first-time grandparents, Sheryl and I raced to the hospital. We walked into the hospital room and saw Barrett bent over in tears. I can still feel his big arms wrapping around me as he whispered in my ear, "Elijah is dying." We had known for about a month that there were some complications with the pregnancy but still couldn't believe this was happening.
The hospital brought in three nurses to be with us, each of whom had lost a child of their own. Throughout the day, these nurses cared for our family by providing support and understanding. Our hearts were just breaking for our children and for our first grandchild as he struggled for life. Some of you have lost loved ones unexpectedly and understand the unimaginable pain. At 8:45 that evening, Barrett and I held Elijah as he took his last breath.
WE DON'T WANT YOUR MONEY
Several weeks later Barrett and Liz went back to the hospital, returning to that nursing station. "We want to do something to express our appreciation for what you all did for us," Barrett said. They had a check made out to the hospital for $25,000.
The nurses resisted, "No, no; we were doing what we were trained to do. We're sorry that we didn't have a positive result. Really, you don't need to do anything."
Then they went downstairs and spoke with the foundation director, a gentleman I have known really well for over 30 years. They said again, "We want to do something in Elijah's memory and to express our appreciation."
The foundation director replied, "No, I've known your dad for many years, and he's already done a lot of good work for us."
Barrett and Liz came home with check in hand. Even though $25,000 was a lot for his family at that time, they sincerely wanted to make that gift and were disappointed – feeling that it wasn't needed, appreciated, or even accepted.
My good friend at the foundation is a wonderful and effective nonprofit executive. In this unique situation, however, it seems that our close relationship had made it harder, not easier, for him to accept the gift. Barrett and Liz felt the need to give far more than the hospital needed to receive because their gift was not primarily about the hospital, the doctors, or the nurses. It was not about anything I had previously done as a consultant to help them.
It was all about Elijah.
SIX WEEKS LATER
Barrett, and our oldest son, Rob, were having dinner with us one evening. About six weeks had passed, and we were all still hurting. It was Rob who introduced the challenge.
"Dad, you know that hospital you love that takes care of children?"
"Yes," I replied.
"You know that gentleman you've worked with up there at the foundation?"
Again, "Yes."
"I think we should make a large gift to that children's hospital."
Rob's proposal was a staggering amount for us—one that would require a series of current and future gifts. It was one of those ideas that kind of makes you gasp and go weak in the knees. After the initial shock, the thought came to mind, Who is WE? I knew neither Rob nor Barrett had that kind of money. Nonetheless, "we" accepted the challenge and began to move forward with a gift that was unprecedented for our family.
TEN YEARS LATER
On what would have been Elijah's tenth birthday, Barrett and I went back to the children's hospital we had been supporting. Of course, that meant revisiting the pain of our loss. At the same time, we've never been more enthusiastic about what the doctors and nurses were doing there each day. And we could not be happier about our family's decision to give.
How thankful we are now that our son, Rob, stepped up and took the lead by proposing our family's memorial to Elijah. Our first grandchild would have been 18 years old in April, playing ball like his dad, attending his senior prom, and filling out college applications. Sheryl and I realize how meaningful a memorial can be to those left behind. Since then, we've established additional memorial gifts, as well as scholarships, in honor of my deceased parents.
TAKEAWAY FOR FUNDRAISERS
I learned some valuable great lessons from our greatest loss. Those lessons motivated and shaped almost the entire span of my career as a fund development professional. My approach follows several general principles:
You have not because you ask not. When I ask donors about a memorial gift for a friend or family member in an estate planning context, the vast majority say, "We've never considered that." After which, approximately 60% create some kind of memorial gift.

Many fundraisers, even seasoned ones, are hesitant to solicit memorial gifts in the immediate aftermath of a personal tragedy. I was once asked if I would have been offended if the hospital had solicited a memorial gift for Elijah three weeks after we lost him. My immediate answer was, "No, I would not have been offended at all—that is, if it was done in the right way."

My primary focus is always on donor (not organizational) needs. I talk to donors at length, hopefully enough to sense the focus and intensity of their need and desire to give. Often that desire and need are to memorialize loved ones as Sheryl and I have done for both my parents and Elijah.
I explain three or four ways the family could make that happen—the programs they could fund and the various ways to structure their gift.
I do not suggest an amount. Initially, I'm just exploring the idea with them and planting a seed that I can cultivate.
I DO NOT try to "close." That's the one thing that would have offended me in the wake of our great loss. Give it some time, cultivate the relationship, and the idea will grow.
UNPRECEDENTED MEMORIAL GIFTS often come from donors who feel a need to give in response to their own personal tragedy or triumph. Sometimes, it's a single event, like the death of a child, while other times it's an ongoing series of events, like a struggle with health issues or the climb from poverty to prominence. Their motivation to give back comes from their most poignant life experiences.
Eddie Thompson, Ed. D., FCEP
Founder and CEO
Thompson & Associates
"If we merely aim for the industry standard, then our goal is mediocrity. Emulating the average nonprofit, we are destined to live with all the problems the average nonprofit faces. So, we suggest you aim to be exceptional in your approach to fund development." —Eddie Thompson
copyright 2023, R. Edward Thompson