TELL TO WIN: Finding the Right Story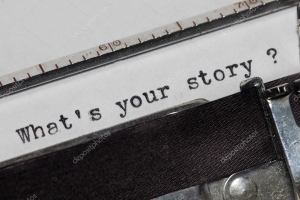 In his #1 New York Times Bestseller,
Tell to Win,
award-winning movie producer Peter Gruber explains how dozens of presentations succeeded or failed based on connecting the right story with his presentation. Whenever he relied on facts, charts, and PowerPoint presentations alone, the outcome was almost always the same. Gruber failed to persuade.
Peter Gruber serves as Chairman and CEO of Mandalay Entertainment Group. Before Mandalay, he was Chairman and CEO of Sony Pictures Entertainment, President of Columbia Pictures, and a full professor at the UCLA School of Theater, Film, and Television. Gruber produced or executive produced films that garnered five Best Picture Academy Award nominations (winning for Rain Man) and box office hits that include The Color Purple, Midnight Express, Batman, Flashdance, and Soul Surfer.
Gruber knows a great story when he hears it. He's also demonstrated the ability to enroll investors in his vision and turn those ideas into box-office successes. However, even the most successful people can forget fundamental lessons that were essential to their achievements. Somewhere along the way Gruber forgot that successful funding appeals without the right story were far less likely to gain traction with investors. Reviewing his wins and losses, Gruber concluded that finding the right story to tell was often the key to investor or donor buy-in. "If you can't tell it," he insists, "you can't sell it."
THE SLAM-DUNK PROPOSAL
One of the signature stories in Tell to Win was Mandalay Entertainment Group's proposal to build a state-of-the-art baseball stadium for the triple-A team that had been playing at the dilapidated Cashman Field, a facility that was built in 1947. Gruber was very confident the Las Vegas project would succeed because a similar project to bring minor league baseball to the inner city of Dayton, Ohio had been fabulously successful.
The Dayton project had been a long shot. Few suburban baseball fans would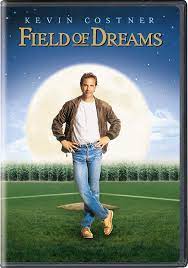 venture into downtown Dayton after dark, and business leaders and the local news were on record opposing the project. "The two cultures were incompatible," they said over and over, "and they would never mix." However, in 1989, Field of Dreams premiered and became the core idea underlying the rebirth of the downtown city center. It was the perfect story, and the movie's irresistible mantra was repeated thousands of times throughout the community: "If we build it, they will come." Without the right story, All Day Ballpark, the state-of-the-art baseball stadium in downtown Dayton, Ohio, and the city center revitalization would never have been built.
In comparison, Gruber's similar proposal for downtown Las Vegas seemed to be a slam dunk.  Gruber arrived in Las Vegas armed with video and PowerPoint presentations, estimates of financial returns on investment, the benefits to the city and surrounding communities, etc.—a process Gruber refers to as a "data dump."
However, the stadium and development proposal in Las Vegas were dead on arrival, being soundly rejected. Gruber had nothing in his bag of tricks to salvage the presentation. In Gruber's own after-action review, the great storyteller had forgotten one of his most important lessons—you have to have the right story to enroll donor-investors in a big vision.
MY ATTEMPT AT DATA DUMPING
The power of connecting the right story to the right proposal was impressed upon me early on in my fundraising career. As a young fundraiser at a university, the Vice President for Development asked me to approach a gentleman about a very significant planned gift. The bigger the ask, the more detailed my case needed to be. At least that was my thinking at the time.
I began my meeting with the donor by working through almost 60 pages of notes, illustrations, and computations on a Charitable Remainder Trust. Around page 37, I noticed the university's largest donor at that time was no longer leaning forward to see the pages. I stopped and asked him if he had any questions so far. He sat quietly for a few moments, and finally said, "No, I don't have any questions, but…"
Another pause—as if contemplating whether or not he should say what he really thought.
"Eddie," he said, "all you care about is my money!"
He was right, and I knew it. Yes, I cared about the university's advancement, and I cared about providing a beneficial estate plan. However, my presentation was ineffective because, as Peter Gruber would say, "I appealed to his wallet, not to his heart." It was an extraordinarily embarrassing moment but one that changed my career and my relationships with every donor I encountered.
STORYTELLING WITH MR. X
The right story told to the right donor can make the difference between a multimillion-dollar gift, a token gift, or no gift at all. That was the case with Mr. X. I had given Mr. X lots of information about the university, cited a long list of statistics about its successes, delivered personal gifts, took him out to eat catfish a dozen times, and even told some of my best stories. Nothing seemed to stir any philanthropic interest —until, that is, I told him the story of the university's two greatest donors. What happened next was my most astounding meeting as a representative of that university.
The right story told to the right donor can make the difference between a multimillion-dollar gift, a token gift, or no gift at all.
There was nothing overly dramatic about the story of the two donors. I had told better stories in previous meetings. However, the heroes of this particular story (our two "most-major" donors) made a powerful connection with Mr. X. I walked out of our next meeting with a briefcase filled with $12 million of negotiable securities for the university, leading to a nervous, sleepless night lying next to the briefcase and a loaded shotgun.  At the time, the gift was the largest in the university's history. See THE POWER OF STORY: Using Historical Narrative As a Compelling Case for Your Mission.
BETTER LISTENERS, BETTER STORIES
The second half of my career has been focused primarily on charitable estate planning (ceplan.com) on behalf of client organizations all over the U.S. Our estate planning services are funded by client organizations and are free to their selected donors. We don't push estate gifts to the organizations we represent and only inform the respective development departments about future gifts at the request of the donors. Nonetheless, our estate planning services often produce bequests and endowments for other institutions as well.
Since I'm not a typical fundraiser, am I still a storyteller, continually searching for the perfect story to enroll donors in the vision for generous giving?
Absolutely. The difference is that in our meetings with donors interested in estate planning services, we spend several sessions working through a questionnaire that enables them to tell their own stories—their values, the hopes and dreams for their children and grandchildren, their greatest disappointment, and the story of their greatest successes. Having donors tell me their stories in depth has been far more effective than the best stories or illustrations I could ever conjure up. In other words, while only 8% of donors have any kind of charitable gifts in their estate plan before our visit, over 80% have a major gift of assets in their estate plan after completing our process.
Having donors tell me their stories in depth has been far more effective than the best stories or illustrations I could ever conjure up.
The essential ingredients are providing a format for donors to talk, learning to be an active listener, and the commitment to be donor-centered (i.e. recommending what is best for the donor, not the organization).
Something in my story of the two major donors, both self-made millionaires, connected with Mr. X's story. And since Mr. X had no previous philanthropic interest, most likely it was the story about the extraordinary gifts to the university that inspired him to begin reinterpreting his own story. The dramatic and bizarre next visit can be explained as a man going through a radical reinterpretation of the meaning and purpose of his life's journey. That's the power of the right story to the right person. I have said previously:
"In thousands of conversations with estate planning donors over the years, I have come to realize that often the donor's story is just as important as your organizational story. Many times, it's more important. Occasionally, it is far more important. How different this is from the assumption that the organization's story is the sole determining factor in a donor's giving decision." From THE LISTENING HABIT: The Donor's Story and the Organizational Story
Eddie Thompson, Ed.D., FCEP
Founder and CEO
Thompson & Associates—Eddie Thompson
copyright 2023, R. Edward Thompson