FUNDRAISING OBJECTIVES IN A PANDEMIC: Great Challenges and Great Opportunities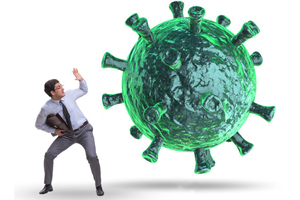 Several months ago, I posted two articles; the first listed five strategies that would prepare nonprofits for difficult times—how to harden your organizations against storms that will eventually come your way. The topic of the second article was what to do when the hard times are already upon you. So, I thought it would be a good time to revisit the theme of that second article and share a few general thoughts about the COVID-19 pandemic and its impact on organizational donors.
To say that donors are nervous is putting it in the mildest possible terms. Sixty percent of our clients are hospital systems and healthcare foundations. The hospital executives I've talked with are already operating close to capacity with patients critically ill with the flu without the expected surge from COVID-19. The primary concern is whether or not they have the capacity to manage what might be coming.
Fund-development executives at all nonprofits are also worried about how it's going to impact philanthropy. It will, undoubtedly, have a significant impact. We don't know yet how much. Conventional wisdom is that the market will eventually rebound. However, we are living in an era in which the conventional wisdom is turned upside down with astounding regularity. Having learned to expect the unpredictable, no one knows how long or how significant the impact will be. And that is the source of a lot of fears at all nonprofits—not what has happened, but what might happen.
DONOR TENDENCIES IN TIMES OF CRISIS
Donors are as different in their motivations and giving habits as they are in their generosity and giving capacities. Below are three basic types of donors and how they might respond in the current crisis.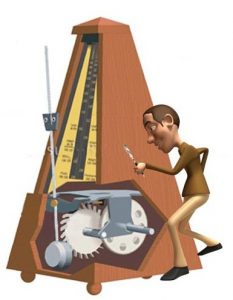 HABITUAL GIVERS are the most likely to hang in there with the nonprofits. They either donate once a year or set up automatic bank drafts for regular giving—as reliable as a ticking metronome. There's a good chance that there will be some degree of market rebound by the end of the year. Consequently, that year-end annual gift is still a real possibility. In terms of automatic giving (usually monthly or quarterly), the decision is a negative option. In other words, donors have to make a conscious decision to suspend their automatic giving. Habitual givers contribute with such regularity that it's easy to take them for granted. That's never a good idea and a terrific mistake in difficult financial times. Habitual donors will probably stick with you through the crisis, IF you have a high commitment to communicating appreciation for their generosity (in some cases sacrificial generosity).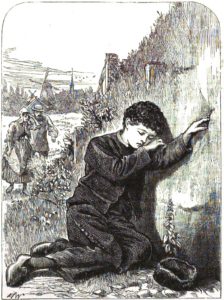 EMOTIONAL DONORS respond to urgent appeals for individual or localized needs—like Hans Brinker saving the town by sticking his finger in a leaking dike. When, however, the immediate crisis is too big and threatens their own finances and lifestyles, many emotional givers find themselves in the valley of indecision. For many organizations, this group constitutes a large segment of their donor base and perhaps the segment that most needs to hear regularly from the organization. We've all seen this kind of reassuring from businesses via email, text messages, and links to more detailed messaging on company websites. However, I have not seen nearly as many of those assurances from nonprofits. Some that I personally support have been silent as a dark night when all you can hear are crickets chirping.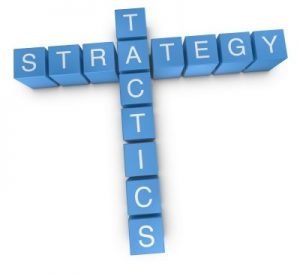 STRATEGIC DONORS see themselves as investors funding a great cause. Instead of a finger in the dike to save a town, strategic donors look for ways to build a storm-surge barrier that would save a hundred towns. They tend to be a cautious bunch who meticulously and often dispassionately evaluate their return on investment (ROI). Those with high giving capacities tend to address problems systemically—that is to say, strategically rather than tactically. In other words, instead of responding to a particular need (tactical response), they are more likely to go after the root problem (strategic initiative); more likely to fund a speedy COVID-19 vaccine or increased treatment capacity than an immediate individualized need. Strategic givers are among your major donors and are key individuals that need to be updated regularly.
Strategic donors often give out of their net worth with appreciated stock. So far, not a lot of capital gains have been realized this year. Since most long-term investors are expecting the market to rebound, it might be an opportunity to talk with major donors about future planned gifts contingent on the market performance. That would be the philanthropic equivalent to purchasing gift cards from your favorite locally-owned restaurant because of the tremendous loss to the community if they went out of business.
HOW NONPROFITS CAN SURVIVE AND EXCEL
In the article, IN THE MIDST OF A STORM: How Nonprofits Can Survive and Excel in Hard Times, I offered several suggestions on what to do when your organization is in the middle of a storm. Since the world is caught up in that storm, I want to revisit those suggestions within the context of COVID-19.
1. Be positive and proactive with your donors.
The really good shops will be communicating with their donors, keeping them informed with optimistic but realistic messaging about what they will be doing to address the many needs in their respective communities. The important thing to communicate with donors is that your organization has a well thought-out response. Generalized messages are not particularly helpful with regard to donor relations. The best crisis communications outline workable plans with measurable outcomes that you'll certainly report on later—after-action analysis that can strengthen your case for support. If you don't have a planned response that demonstrates relevance to the immediate crisis, you might as well say nothing. Then again, the worst thing your organization can do in a crisis is to go silent.
For the near future, a lot of people are working from home and probably not interested in meeting with an organizational representative. Setting up 15-minute online updates with groups of donors stating your plans, answering questions, suggesting ways they can help in the coming months is a great way to keep donors informed and engaged.
2. Strengthen your case for future (if not immediate) support.
My advice to a Vice-President of Development would be something like this: "There's never been a time in our lifetimes in which the case for philanthropy is more easily made." That's true for nonprofits serving the disenfranchised, for churches reaching out to support members and other families in their communities, and food banks helping out-of-work families. It is especially true for hospitals, doctors, nurses, and support staff—those who are serving not only on the frontlines, but as the last line of defense against the continuing spread of COVID-19.
If a fundraiser can't make a compelling case for nonprofits in this situation, they never will. That doesn't mean making your case will result in immediate donations, but donor communications at this time can have a residual effect. The positive outcomes of this crisis could be a renewed emphasis on the mission of your particular organization.
3. Resist the temptation to resort to crisis messaging because most of your donors are in some level of crisis themselves.
Nonprofits are going to feel the impact of this crisis for at least several months and possibly into the next year. Many will be dipping into their emergency funds or their endowments. In the post, IN THE MIDST OF THE STORM, I talked about why crisis messaging was to be used only as a last resort. In this pandemic, most of the world's population is feeling some sense of personal and financial crisis. You need to communicate with all donors regularly but selectively with your funding appeals. You don't want to be so insensitive by soliciting a contribution from a family on the verge of losing their business or suffering from an extreme reaction to the coronavirus. Before making an appeal, perhaps the best approach would be to lead off the conversation by sincerely asking, "How have you and your family been doing?"
4.
Consider
multi-organizational cooperation.
In crisis situations, donors want to see organizations joining together to meet needs. Donors almost always come to that conclusion more readily than executives whose primary concern is the viability of their own organization. It's no time to be (or to be perceived as) small-minded. Rather than being exclusive, inbred, and self-referencing, great organizations build bridges and cooperative relationships with other nonprofits. This is the problem-solving approach that donors want to see.
5

. 

Be sure to

keep the right people on the bus.

This pandemic and the measures people are taking to protect themselves affects people everywhere, including the fundraising staff at the 1.5 million registered nonprofits in the U.S. Some of your own staff will probably have to deal with the effects of COVID-19. Nonetheless, it's in times like these that your true leaders step up, even amid their own fears and concerns. So, one of the benefits hidden beneath all the difficulties is that you might discover some organizational heroes in your midst.

Stay safe; remember why we chose this career path; guard your hearts and mind against fear; continue to advocate for the needs of your communities.

Eddie Thompson, Ed.D., FCEP
Founder and CEO
Thompson & Associates

"If we merely aim for the industry standard, then our goal is mediocrity. Emulating the average nonprofit, we are destined to live with all the problems the average nonprofit faces. So, we suggest you aim to be exceptional in your approach to fund development." —Eddie Thompson