Selling Philanthropy to Your CFO
Webinar with Dr. Russell James and Dr. Eddie Thompson
Before we can "sell" planned giving to donors, we have to sell it to our organization. While decision-makers might be development directors, executive directors, board members, or others, this webinar focuses on the toughest customer to increase investment in philanthropy: the CFO.
In this complimentary 1-hour webinar, you'll learn:
Data points and approaches to specifically appeal to your CFO;
Terminology to use other than "planned giving" to better communicate with a CFO;
What drives near-term fundraising growth;
How to increase annual and major giving levels;
The importance of age-stratified communication;
Selling donor "instructions" for large gifts;
The magic follow-up question for escalating estate gifts, and so much more!
Watch Now
PPT Slides
 Access Dr. James's PPT slides that summarize his research and provide helpful suggestions for convincing your CFO on the investment in planned giving!
Dr. Russell James's 
Law Review Article
The New Statistics of Estate Planning: Lifetime and Post-mortem Wills, Trusts, and Charitable Planning
Dr. Russell James's Law Review Article
American Charitable Bequest Transfers Across the Centuries: Empirical Findings and Implications for Policy and Practice
Dr. Russell James's Law Review Article
The Emerging Potential of Longitudinal Empirical Research in Estate Planning: Examples from Charitable Bequest
Training Video Series
Access Dr. James's planned giving training video series on YouTube for free!
We've compiled 3 main takeaways from this session to help you increase giving today!  Check them out below:
Dr. Russell James's Data in Action
At Thompson & Associates, we partner with nonprofits to provide estate planning services to their supporters.  Dr. James's data continues to be affirmed throughout our planning process.
Below is a cumulative summary from the last 5 years showing the impact of our values-based estate planning process.

If you'd like to increase support for your organization while providing a valuable service to your supporters, we would love to explore what a partnership would look like with your organization.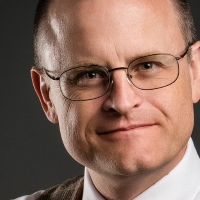 Russell James, J.D., Ph.D., CFP
Russell has spent more than a quarter century as a planned giving fundraiser, an estate planning attorney in private practice, a major gifts fundraiser/college president, and now as a university professor researching charitable giving and fundraising. His focus is to make and share words, pictures, and discoveries that help others to encourage generosity.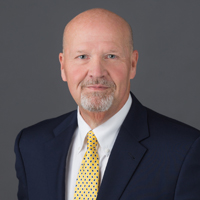 Eddie Thompson, Ed.D., FCEP
Eddie founded the unique Thompson & Associates process in 1996. As CEO of Thompson & Associates, Eddie provides leadership and direction to over 47 seasoned charitable estate planners with an inspiring sense of generosity, integrity and passion for helping others. Eddie serves as the Chair of the Charitable Estate Planning Institute, which he formed with a group of Thompson & Associates colleagues in 2012.
Let's Talk

The craziest thing that can happen is nothing.