Fundraising for nonprofit board members
A podcast with Wayne Olson on his recent book
<iframe src="https://www.podomatic.com/embed/html5/episode/9902725?style=small&autoplay=false" allowfullscreen="true" allow="autoplay; fullscreen" style="width: 100%; height: 97px;"></iframe>
Just in time for the holidays, we sit down with Wayne Olson to hear about his new book, 
Fundraising for Nonprofit Board Members: Wholesome goodness for you and your nonprofit.
Wayne wrote this book to be an easy and quick read, designed specifically for the busy executive.  It shows what each board member needs to know about fundraising and dispels many myths that make fundraising seem unappealing.
The book is the essential resource for all board members charged with fundraising.  It answers all the essential questions, such as:
What is a board member's role in fundraising?
Should a board member be expected to ask friends and associates for money?
Will board members be begging?  Isn't that what fundraising really is?
What should a board member expect to give personally to the charity?
What is a special event, a will, an annual fund, and what do they have to do with fundraising and the board member's responsibility?
This terrific new resource is an ideal gift to give to each board member for the holidays or when someone joins your board.
Note that while our founder and CEO, Eddie Thompson, wrote the foreword to this new book, we are not affiliated with the book in any way. We just whole-heartedly believe in this new resource that hasn't been available until now!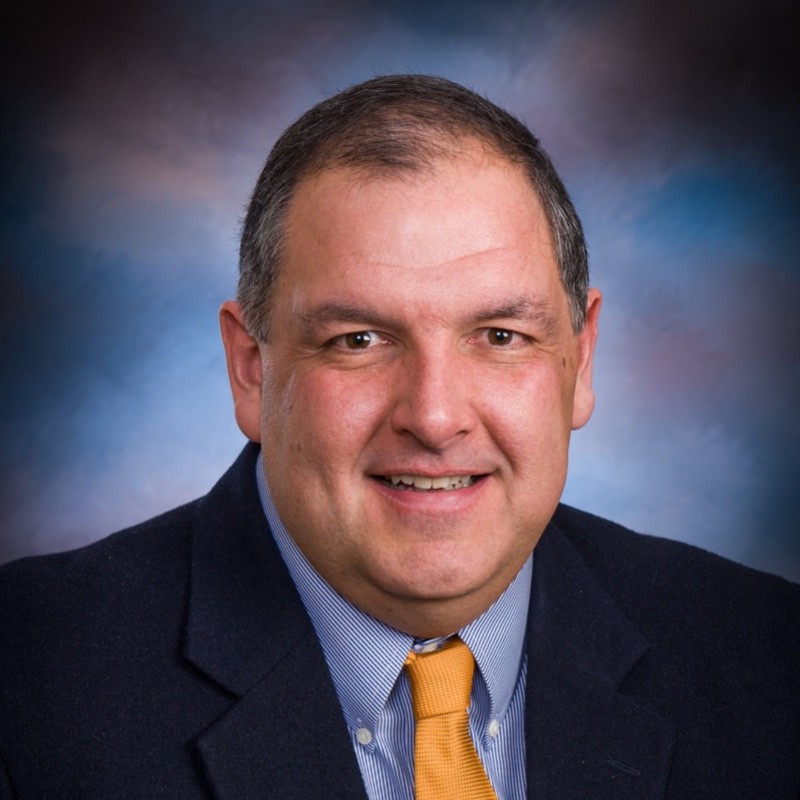 About Wayne Olson, JD.  Wayne serves as the Planned Giving Officer for Intermountain Healthcare Foundation in Salt Lake City, Utah. There he supports planned giving for a system of hospitals and clinics that serve residents in four states. He is also a frequent teacher and speaker having provided presentations and keynote addressed in almost all fifty states and Canada, including presentations at AFP ICON and many national and regional conferences.
He is a leading expert on planned giving and donor relations.  He is an attorney with more than 20 years' experience in the nonprofit sector and has worked with donors on tens of millions of dollars in donations and helped countless nonprofits build effective and dynamic planned giving programs.
Wayne is the author of five books, including his most recent in 2020, Fundraising for Nonprofit Board Members. His other works include, The Disney Difference; How to Give a Great Speech or Presentation; Big Gifts, Small Effort; and, Think Like a Donor. He is also a frequent contributor to Advancing Philanthropy and Planned Giving Today. He is an Eagle Scout and the father of two Eagle Scouts.
Transcript Conversation with Wayne Olson on Wayne's New Book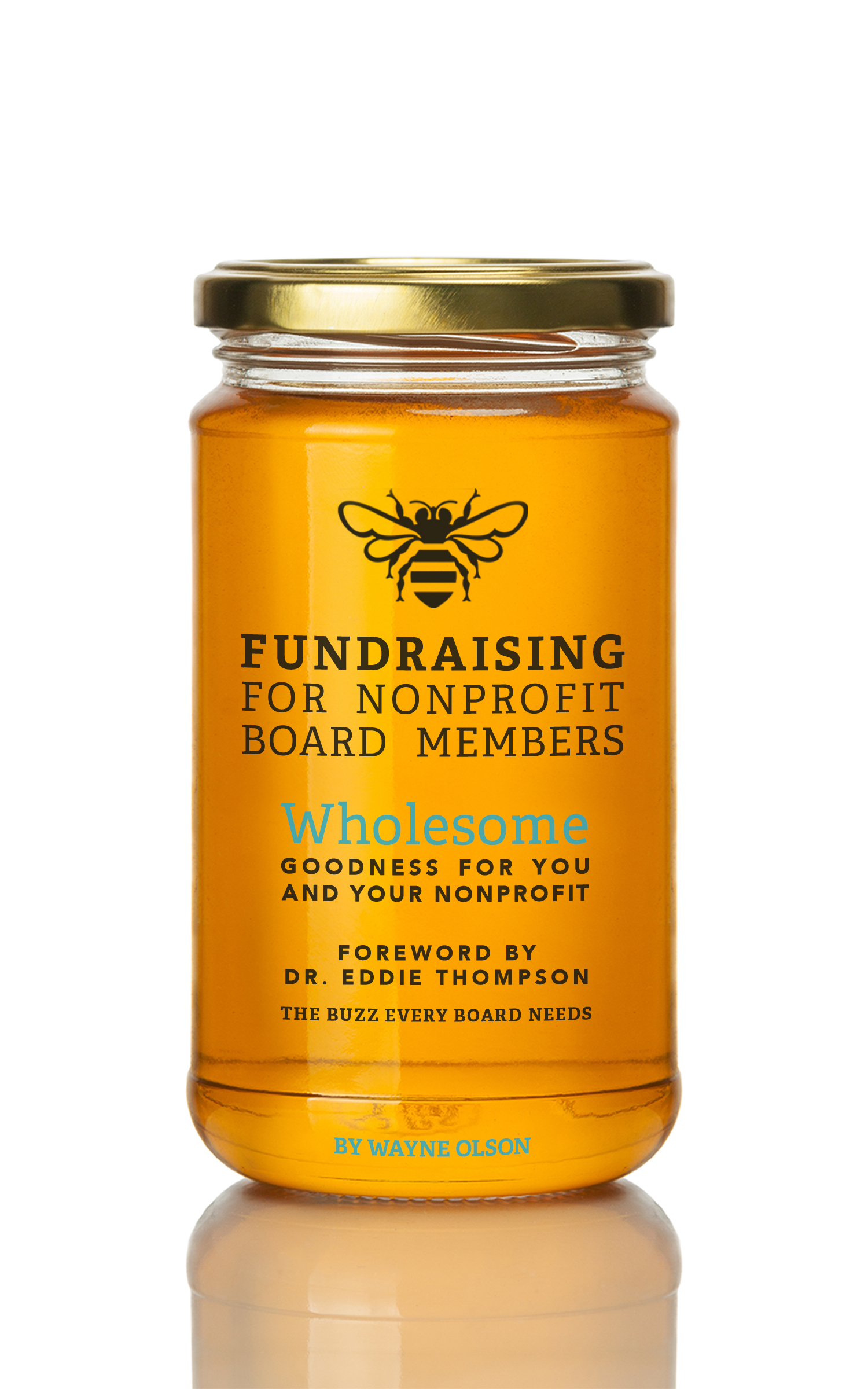 Eddie Thompson: Thank you for joining us today on our podcast!  We are really honored to have with us a good man, a good friend, Wayne Olson. Wayne, thank you for joining us today.
Wayne Olson:  Eddie, I'm grateful to be here.  It's good to hear your voice.  It's just good to be here today!
Eddie:  Well, the reason I want to have a podcast today with Wayne is he has written a much-needed book on fundraising for nonprofit board members.  For a number of years, I worked to help create the Institute for Board Certification.  I was really concerned with board members not knowing what their obligations were, not-for-profits not being clear on expectations.  I got so busy in my career, along with two other guys who were working on it, it just went nowhere.  But it's always been really an important topic that we often overlook.  Wayne has written a definitive book on boards that I am really, really impressed with.  In fact, everybody I've talked to that's read it has been impressed with it.
So, Wayne, I want to spend a little time today talking about the book, Fundraising for Nonprofit Board Members: Wholesome goodness for you and your nonprofit.
Wayne is the Director of Gift Planning for Intermountain Healthcare System in Utah.  He is a seasoned professional who really knows what he's talking about.  Wayne, first of all, thanks for writing the book, it was desperately needed!
Wayne: You know, Eddie, I wrote it because I felt it was needed.  I've always thought about writing a book for fundraising for board members.  But, two or three years ago I was in a board meeting as a consultant and two of the board members were talking to each other, and I was part of the conversation, and each of them were CEOs of very large, for-profit corporations who were volunteering their time for the nonprofit.  They both said the same thing – they joined the nonprofit because they get a free lunch four times a year and all they had to do is vote yes on anything that came up.  They're missing a lot of opportunities that they need to take advantage of!
Eddie:  The reason not-for-profits are given tax-exempt status and are not overly regulated is because you have two ends of the fulcrum: the board on one end and the executive team on the other.  It's supposed to be the board is a counter-balance to the executive team, not rubber stamping.
What I'd like to ask you to do, Wayne, is to tell us a little bit about your book.  What do you think are some really important takeaways from the book?  And, what do you find most beneficial in this book for helping boards?
Wayne:  Eddie, the book is written to be read.  I didn't want to write an academic treatise on fundraising or board membership.  I wrote the book as if I were a board member and I had limited time to read something, and I wanted to know what this is all about and what I need to do. It's broken up into simple, digestible chapters and there are study questions at the end.  So that if a charity, or a nonprofit, wanted to include this as training for board members, for each of their monthly or quarterly board meetings, they could take a chapter or two and discuss the questions at the end.  It's meant to be practical.  It's meant to be implemented.  It's meant to be easy to read.
Eddie:  Boy, it is easy to read and it is practical!  I'm glad it's not an academic treatise.  That's not what we need.  We need some simple nuts-and-bolts approach to making our boards stronger.  Years ago, I had the opportunity to work with an organization that looked at improving boards.  We were funded by a national foundation.  There were three of us that traveled the country.  Our responsibility was to help the boards really do better in what they were doing.  There really wasn't a whole lot out there that would be helpful.  What do you think are the most salient points to this book?
Wayne:  I would sum it up in three points:
The first one is if you're a board member, fundraising is your primary responsibility for your nonprofit, period.  That is your first priority, and it towers over the other priorities.  It's just that important.
The second thing is, and this is the good news, it's not that difficult!  Fundraising is not difficult.  We make it more difficult than it needs to be.  I always tell people that fundraising is not about asking for money.  A lot of board members think that fundraising is about asking or pestering people for money.  That's not really true.  Fundraising is about being an advocate for your mission and telling people the story.  It's not about asking for money.
The third thing is anybody can be a fundraiser because you're not asking for money.  You're really just trying to live the mission of your organization.  I try to give the reader tools to help them realize how they can translate that passion and that feeling they have for the organization into something that will be financially rewarding for the organization and emotionally rewarding for the board member.  It's not that hard and a lot of fun!
Eddie:  Boy, that's the truth!  When you look at boards, Wayne, across the country and work with nonprofits, you've been doing this a long time, too, what do you see as the single, biggest weakness that this book addresses in addition to fundraising?
Wayne:  Eddie, the biggest weakness I see, there's a number of them, but I think they can all be summed up by this: it's a lack of innovation or a lack of doing anything that we didn't do yesterday.  It's not purposeful board membership.  It's just a continuation of what we've been doing.  I want people to be a little bit more purposeful in their membership and the rewards are much greater than the effort.
Eddie:  When you sat down and wrote the book, I know you did over a period of time, but what was the one objective that was achieved in this book that's going to make a difference today?  If someone were to read the book and start applying it, what major change would take place?
Wayne:  That people would call me and tell me they are grateful I wrote it because it helped their board feel better about their roles and they've raised more money.  The good news is I've already received some calls like that.  That's just heartwarming and that's why I wrote the book, Eddie.  I just want boards to be more productive and enjoy what they do.
Eddie:  I also appreciate you having a nice quote in here from City Slickers and Curly.  But there's a lot of truth to just knowing that one thing – that you're responsible as a board member for the outcome of all the efforts by the organization, from the foundation standpoint.
When someone finishes the book, what do you hope they feel?
Wayne:  They feel like they've gained an advantage they didn't have before.  My hope is to give somebody tools they don't have, an outlook they didn't have and open up horizons that they didn't see, and just realize how great it is to be a board member and all those opportunities that are before them.  And, hopefully, the book will walk you through those.
Eddie:  I want to encourage people to order the book.  I would really encourage you to order a book for every single person on your board.  Maybe you have a few extra, and I would also recommend you get it to your CEO and CFO.
Wayne:  Yes!
Eddie:  I think they're important people to understand the role of a board.
You can purchase the book by clicking here.  We thank Wayne for doing this.  Wayne, it is a great contribution.  Thank you for doing this!  The older I get and the longer I do this, I think finding really good resources is important because we're constantly learning.
Even though we have learned something years ago, it doesn't mean it can't be improved, and I love constant evaluation.  And this book, Fundraising for Nonprofit Board Members, is an excellent tool to do that.  So, Wayne, number-one, thank you for writing this.  Thank you for sharing it.  I want to encourage other people to buy it, read it, and use it.  It'll make a difference!  One of the biggest complaints I hear is a lack of engagement from the board.  I don't hear that every day, but I hear it frequently.  This is a book that helps address that.
So, Wayne, thank you for writing it, and thank you for joining me on the podcast today.
Wayne:  Oh, thank you and thank your listeners.  I can't let this end without also thanking you for writing the foreword to the book.  You were very gracious in looking at this project very early on and writing a beautiful foreword to it.  It's just been a pleasure and I'm grateful that you and I are now able to see the fruits of our work.
Eddie:  Yeah, absolutely!  Well, you had no one else to write it, so that's why I wrote it.  😉  I wish you all the best. 
Thanks for listening to this podcast.  I encourage you, again, to purchase a book. Wayne, thank you!  Have a good day!
Wayne:  Thank you, Eddie.