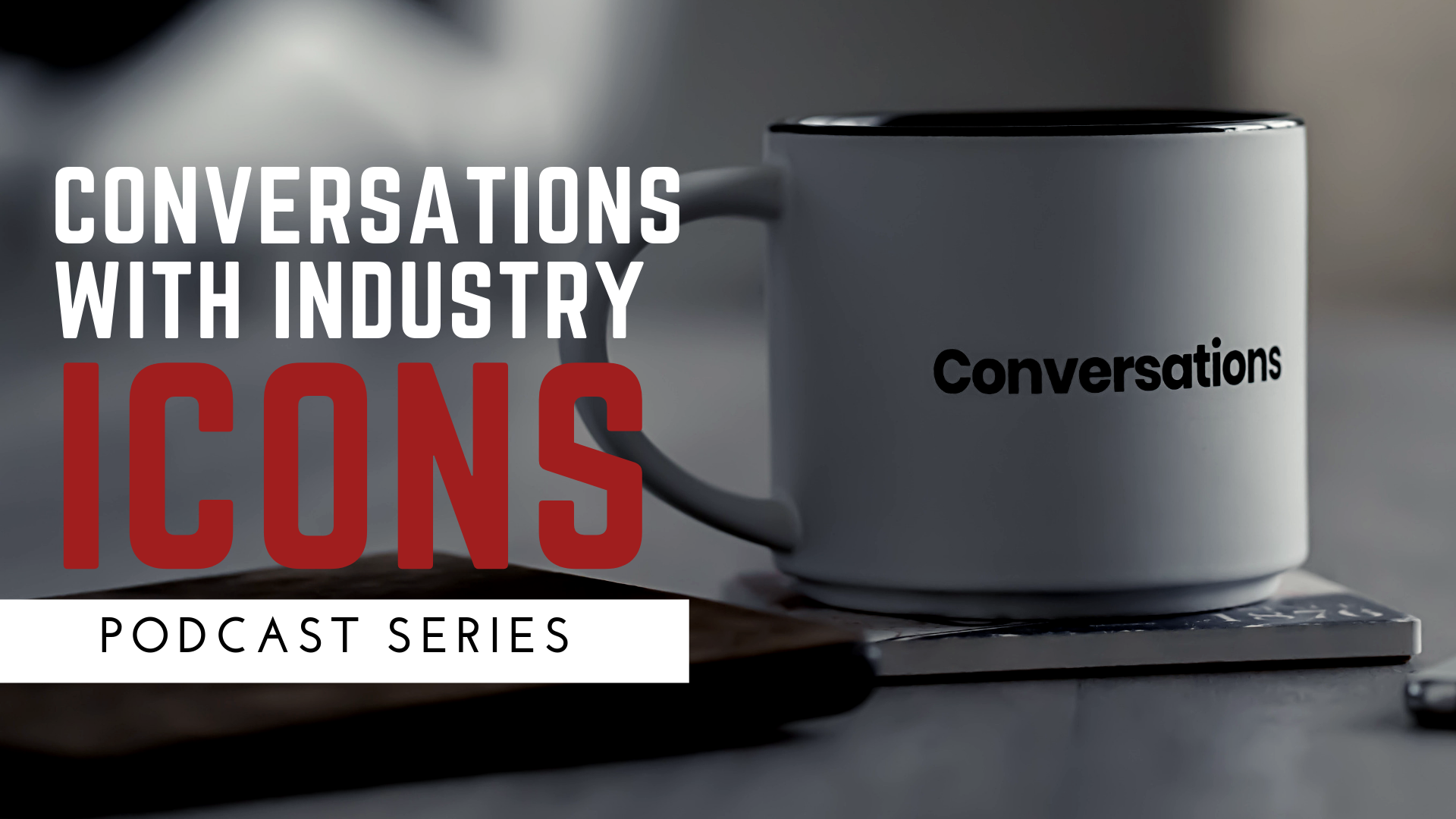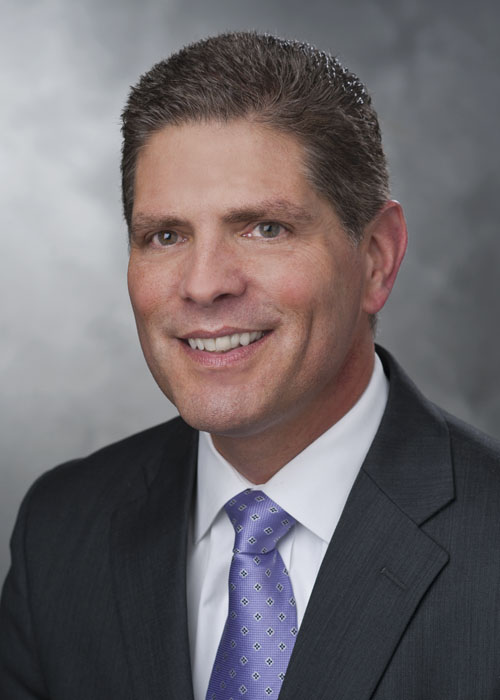 About Randy Varju. Randy Varju, FAHP, CFRE, is Foundation President and Chief Development Officer at AdvocateAurora Health. In this capacity, Varju has executive responsibility for the vision, planning, implementation and management of charitable giving and fundraising for all 27 Advocate and Aurora hospitals, and system-wide development initiatives. 
AdvocateAurora Health is the 10th largest health system in the nation with three million patients annually. It has been named one of the nation's top health systems based on clinical performance according to Thomson Reuters.
Varju has served the not-for-profit sector in development roles for three decades, initially in the human services sector with Easter Seals and United Way and later in higher education with institutional advancement for Lewis University. In 1999, he moved to the health care sector, joining Advocate Charitable Foundation as vice president for development for South Suburban Hospital. In 2002, he transitioned to Advocate Christ Medical Center and Hope Children's Hospital as vice president of development.
Prior to his current role, Varju served as President for the Advocate Charitable Foundation, leading the site development efforts for the Advocate Health Care system of 12 hospitals.
Varju currently serves on the Board of the Association for Healthcare Philanthropy as Vice Chair.  He has previously served as Secretary/Treasurer and as a member of the AHP Strategic Leadership Knowledge Advisory Group.  He also serves on the Board of the Association of Fundraising Professionals, Chicago Chapter.
Varju has an MBA from Lewis University, a BS in marketing from Illinois State University, and received his Certified FundRaising Executive (CFRE) credential in 1990.  He became a Fellow of the Association for Healthcare Philanthropy (FAHP) in 2011.
Conversation with Randy Varju
Eddie Thompson: Thank you for joining us today for our Conversations with Industry Icons podcast!  Today we have with us Randy Varju, who is the Foundation President and Chief Development Officer at Advocate Aurora Health.
Randy, first of all, thank you for taking time to be with us today. 
Randy Varju: My pleasure, Eddie! Anytime!
Eddie:  One of the things we've enjoyed, Randy, about doing this podcast is hearing from thought leaders in our industry and picking their brain trying to find out what has led to their great success.
I'm going to ask you a couple questions, if you don't mind.  First of all, what is the single most important lesson you've learned in your career? 
Randy:  I think it's just the realization that philanthropy is more than metrics and that it's more than dollars raised.  There are different balances that we have to keep in check.  In my case, in healthcare, we're so metrics driven.  We are so driven by everything from the telemetry unit, to blood pressure screening, to pacing and dosage of medications.   All of that can relate to philanthropy and what we are really driven to, or inspired, to see more of. 
In our case, we are so focused on the outcomes that we also have to look at what are those activities that we control that drive those outcomes; and that really was eye opening for me to realize – that in a healthcare setting, there's certain prescriptions that you can move forward with to have a predictable outcome. 
In philanthropy, you're managing relationships, but we're tracking metrics in many different ways.  That can, hopefully, drive some of those outcomes or influence more of those outcomes that we aspire to have. 
The danger there, and the lesson learned, is that when we focus so much on the metrics that they no longer become meaningful or representation of an individual or their aspirations or their philanthropic intentions, they tend to become more of a number on a graph, or a dashboard, or something that we can check to see if someone is putting in all of the contact reports. 
There's this risk that we run of becoming overly mechanical.  Yet, there are ways for us to be intentional and strategic and still be genuine.  That's really the deliverable that I hold myself accountable for and I hope our team also sees a value in the metrics that we are tracking.  That there's interpretation of the data, and it's what the data is telling us that will drive far more of those outcomes. 
It's not meant to be a database that we report into, and we have to have these reports done by such and such a date.  It's what are we doing to really look deeper and see what the data is telling us?  What can we change to have more impact for the institution that we serve? 
That's really a challenge that most of our shops face because we're so driven by the dollars that we raise as the ultimate measure of whether or not we're successful.  
I think benchmarking also looks at that.  How do we compare with other institutions of like size or similar makeup, and what are we doing differently that helps us raise more dollars? 
I also ask the question, what does high performance look like?  What does success look like in a philanthropic shop of our size?  Is it really based on how much we raise or how many dollars we bring to the bottom line?  Or is it more reflective of every donor feeling that this is the most fulfilling gift that they've ever made?  There's really a balance there.  I don't think it's an either/or.  There are ways for us to achieve both of those in support of the mission and purposes that we serve.
Eddie:  Randy, I hope a lot of people just listened to what you just said.  That is the heart of philanthropy!  Two Greek words, "filo and anthropos," which is the love of mankind, human beings, and wanting what is best for the donor is always what's best for us. 
That's just brilliant!  That's so well stated.  We can hang up right now and be incredibly successful!
Let me ask you a more difficult question.  But, I think one that's just as revealing.  When you look back over your career, what's the biggest mistake you've made professionally?  And what did you learn from it?
Randy: Wow, boy, there's a whole spectrum of mistakes, but when you raise the question, there's one or two that stand out. 
The first one is underestimating the reluctance that others have around joining us for solicitation calls.  I think for some it ranks up there in the stress levels of public speaking.  Or, you name whatever stressors people have in a given day, and it's just so foreign for people that we have to somehow make it more accessible. We have to have it more relatable to something that they can pace and see the outcomes more predictably. 
A good example is early in my tenure in health care, I was with a hospital president.  She was very reluctant to join me on the solicitation. I said "let me script it for you," and I scripted out all of the different components of a typical solicitation.  Everything from introduction, to setting the stage, envisioning the strategy, and what the future could look like with this gesture, and wrapping up with a thank you. 
In scripting it so specifically, the mistake I made was I didn't anticipate her level of understanding, and as part of that solicitation, she was actually reading the script.  I realized this is meant to be more of a flow of a conversation, much like we're having here.  There's an intent, there is a sequence, there's deliverables, but there's also a flow of genuine conversation. 
Over the course of several solicitations, she got it really well.  I think this insight helped me with other physicians even.  We are dealing with people that are very competent and capable in their fields and very knowledgeable, but when they get into this unfamiliar territory, they can freeze up. 
I had two physicians join me for a solicitation, and I scripted it out, but I didn't offer the specific wording.  It was more, when we sit down for dinner, here's what I'll say, and here's what this invites you to then talk about.  Listen for different cues.  When I say this, this is what I'm transitioning to, and this is what I'm looking for you to ask or talk about.  That tended to work really well, as opposed to the scripting. 
Helping people understand there's a flow, but there's also a role that we play as the professionals to make sure this isn't awkward for them, that provides some reassurance.  In each case, it's worked well.  I've never had an instance where someone came back and said, "well, I never want to do that again."  It's always been quite the contrary.  Like, "that was just so fulfilling and so inspirational.  Let's do that again, and here's three other people I'd like to lineup."  I think that's one of the mistakes. 
Another one that stands out is in our roles, in the boardrooms, in the Executive Suite, many times we have to defend philanthropy in different ways.  We almost have to speak different languages for who we're talking to, whether it's the finance person, whether it's the CEO, whether it's a colleague in a different area. 
Sometimes we look at philanthropy as fundraising, or just dollars that are coming in, as opposed to the purpose that those dollars are serving.  And, instead, we have to really build off of that nomenclature to build in an understanding of what value these philanthropic relationships are illustrating in terms of loyalty or stakeholders in the community.  It's not just dollars!  It's actual patients that are expressing a true gratitude for the care that they've received, or for the resource that this represents in the communities that we serve. 
In our case, it's broadening that understanding that when we get a philanthropic gesture from an individual, it's an expression of many things working well.  Whether it's the physicians are engaged, the team members are committed, the patients are then grateful.  Many times that's an expression of them paying it forward through a philanthropic gesture that gives them control as opposed to being given all of these different reasons that they need to do this differently or watch this part of their diet.  This gives them control and allows them to really try those actions for others.  
Instead of just looking at it in terms of philanthropy or fundraising, when we're talking about the dollars that we're raising, we're talking about stakeholder equity in the communities that we serve, because it really is the culmination of patient satisfaction scores, engagement scores of our team members, or physician satisfaction scores. 
Philanthropy, in many ways, is the culmination of all of those pieces working well together.  And if we can elevate it to that level, then we'll be much more part of the culture that we need to be. 
Eddie:  Oh my, Randy!  Such wisdom! 
I really mean that, if you know anything about me, I believe in being candid and that was just brilliant.  It is ultimately about building a relationship and helping them fulfill a vision. Absolutely, beautifully stated! 
Randy, I want to tell you how much I appreciate you taking time.  I've kept it a little bit longer than I promised.  I apologize for that, but I'm not apologetic to give you more time to share that wisdom!  You are a great leader in our industry and you are respected, I want you to know that. 
Randy:  Well, thanks so much, Eddie. 
Also, thank you for the role that you play in our profession in support of so many educational forums.  That advances what we're capable of doing, and it's through partnership with people like you that we're all able to excel and provide more impact. So, thanks for that.
Eddie:  You've had a tremendous opportunity today to listen to Randy Varju, who's the Foundation President and Chief Development Officer at Advocate Aurora Health. A great professional.  Someone that so many of us look up to for his wisdom and his leadership, and you've seen that displayed today.  Thank you all for joining us.
Randy, thank you, especially for joining us! 
Let's go out and make a difference in the lives of people who desperately need us to excel today. 
Conversations with Industry Icons Podcast Series
With this podcast series, Eddie Thompson, Founder and CEO of Thompson & Associates, brings incredible insight and inspiring stories interviewing leaders from different perspectives of the fundraising community: higher education, healthcare, consultants, academia and more!  Hear these professionals tell stories of lessons they've learned during their distinguished careers.  We hope these conversations inspire you to continue to strive for excellence in this noble occupation of fundraising!