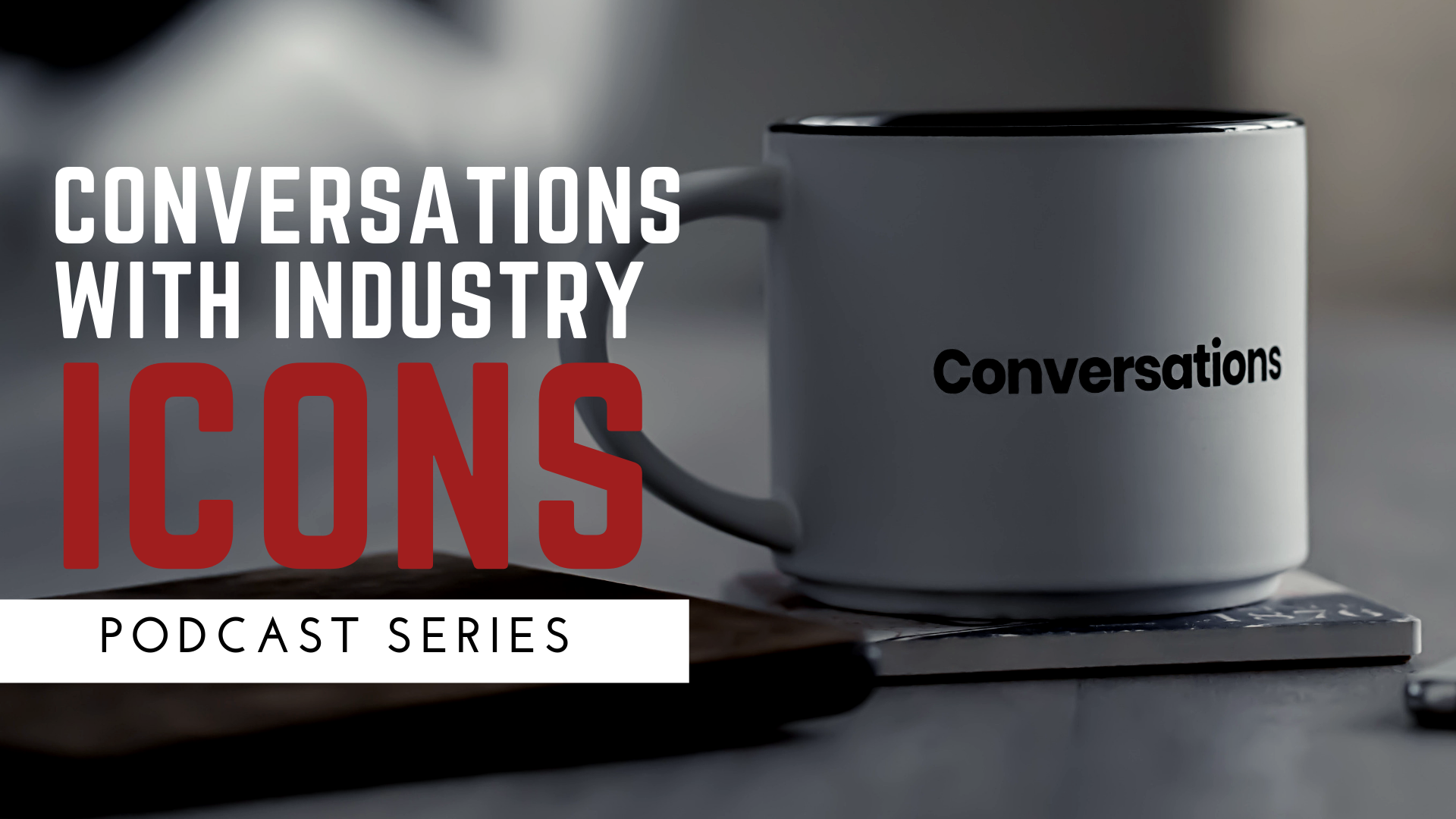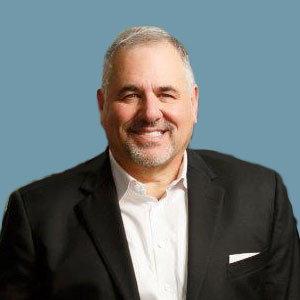 About Fred Najjar. 
Fred Najjar serves as the executive vice president and chief philanthropy officer of CommonSpirit Health and president of CommonSpirit Health Foundation. Fred's accountabilities include oversight of philanthropy of over 80 fundraising entities, which includes the fundraising foundations of Catholic Health Initiatives and Dignity Health. He served with Dignity Health since 2011, where he was Dignity Health's senior vice president of philanthropy, overseeing 29 fundraising foundations including the system-wide Dignity Health Foundation.
Fred provides strategic vision, leadership and direction to ensure philanthropic support of programs and services. He also plays a consultative role in the hiring, training and development of leadership in the fundraising entities, all while sharing best practices throughout the ministry. 
Previously, Fred served as vice president for university advancement and chief executive officer of the Tower Foundation at San José State University (SJSU). There, he oversaw alumni relations, advancement operations, marketing, communications, government, community relations and public affairs. As vice president for university advancement and chief executive officer of the Tower Foundation, he led the university to unprecedented fundraising numbers and launched the first comprehensive campaign in school history. Under his leadership, SJSU was consistently in the top tier of fundraising universities in the 23-campus California State University system. He has also served in executive positions at Arizona State University, University of Wisconsin-Stevens Point and Virginia Tech University. 
Fred is a thought leader in health care philanthropy, publishing articles and making frequent presentations on the subject to a variety of audiences. Currently, Fred serves as the chair for the Association for Healthcare Philanthropy (AHP). He also is a member of the AHP Certification Task Force, acts as a council lead for the AHP Content Advisory Council and is a member of the AHP Health System Philanthropy Leadership Group (HSPLG). 
A native of Virginia, he holds an undergraduate degree in public administration and a graduate degree in counseling and student personnel administration, both from Virginia Tech University. He has completed coursework toward a doctorate in organization and leadership at the University of San Francisco.
Conversation with Fred Najjar
Eddie Thompson:  Thank you for joining us on another podcast, Conversations with Industry Icons! Today we have with us Fred Najjar.  I'm sure you know his name!  Fred has been a great leader at CommonSpirit and a really successful professional.  
Fred, thank you for taking time to join us today. 
Fred Najjar: I'm glad to be here.  Thank you very much, Eddie, for having me today. 
Eddie:  It's my pleasure.  Take a moment and tell us what you do for CommonSpirit.  Then, I have three questions I want to ask you. 
Fred:  I would be glad to! My role at CommonSpirt Health is Executive Vice President and Chief Philanthropy Officer for our system and I am also the President of CommonSpirit Health Foundation. 
In my role with CommonSpirit Health, I have oversight of over 80 foundations across our system.  Currently, we also have three national foundations (we are going to eventually sunset two of them), the CommonSpirit Health Foundation, the Dignity Health Foundation, and the Catholic Health Initiative National Foundation.  I report directly to the Chief Executive Officer of CommonSpirit Health and I serve on the Executive Leadership Team here.  I feel very honored to work at CommonSpirit; the values of human kindness resonates very well with me and that's something that CommonSpirit Health tries to promote across their system. 
Eddie:  Fred, we've been on these podcasts spending time with people that we perceive, and I think correctly so, as icons.  You definitely fit in that category.  I want to ask you a couple of questions and I look forward to hearing your answers. 
What are the most important lessons you've learned in your career? 
Fred:  Well, there have been many. I think that's a great question. I actually like being called an icon – is that another word for being old, I guess?  I'll take it as a compliment. 
One of the lessons I would say I've learned in my career is to really trust my instincts and not to necessarily overthink things.  Oftentimes, the overthinking process can inhibit you from getting things moving.  
A few other things that come to mind about lessons I've learned is treating others.  I like the golden rule – it is one of my favorite statements.  Treating others as one wants to be treated.  I think that's so important when I look back on my profession.  Regardless of your title or your role within an organization, treat people very, very well. 
Another one is Maya Angelou who always talked about how people will forget what you said, people will forget what you did, but people will never forget how you made them feel.  And I think that's important as we're coming into contact with people, that we treat each other well.
There have been times, I will be candid, in my career where I've seen leaders that do not do that, and I think it hurts them.  That's something I really tried to make an effort to do and it has helped my career because that's something important to me—to recognize everyone's contribution, regardless of where they are in the organization. 
I can keep going. I have so many things in my head about what I've learned! 
One of the other things is hiring talented people, but not necessarily hiring people just like myself. That can be a problem at times, when you think you need to find people that are more symbiotically with you.  Sometimes having a diversity of different thoughts make me a better leader, and it adds more to our organization. 
I really put a lot of time in when it comes to selecting talent, that I'm not needing a clone of Fred.  I need a person that can fill some of the gaps that I don't necessarily bring, and that can help us become a stronger organization. 
Eddie: Yeah, knowing how to use talent and seeking talent.  One of the things that I think of when I think about you and what you've done in your career, and not many people are skilled at this, but you're really good at building relationships.  I think part of that is your ability to listen.  I think that's one of your gifts.  What do you think about that?
Fred:  Well, I appreciate it. I hope that's true.  I have always liked Shannon Duvall, who you know is on our team here, and she always said one of her father's favorite sayings was "you have two ears, one mouth – use them proportionately."  It is better to listen then to always talk, and I think that's so true.  I learn more when I'm listening and able to better respond than if I'm just trying to think of my next comment. 
I appreciate that compliment! I hope that's true because it would be something I would certainly want to aspire to be, is a good listener. 
Eddie:  When you look back over your career, Fred, you've had a distinguished career.  I would describe you as the type of leader who is focused on helping people.  Not only do I believe you're a good listener, but I believe you really have deep in your heart a desire to help.  
Fred: Again, I appreciate that!  I hope it's true!  In my current role, I see my role as being kind of the chief advocate for philanthropy foundations and my staff and colleagues. And to help them be able to show impact on the work they are doing and advocating for them where they need resources so that we can continue to grow. 
I think having a seat at the table is so important.  It is something I value with CommonSpirit Health, and I hope this is true with most of our colleagues across philanthropy, is that being able to sit at the table with other executive leaders across your organization so that you can talk about the impact of philanthropy.  I really do see my job sitting at that table is to make sure I'm certainly listening to everyone within our organization about their needs and what they're working on, but also for me to advocate for the role that philanthropy can play. 
As we know, it is increasingly becoming important that our work is seen because the margins of our hospital systems, in some cases, are reducing, and philanthropy is going to take a bigger seat. 
It's so important that I'm seen as an advocate. I'll add something else; I'm an advocate, but I'm also a realist.  So, at the same time, I want to advocate for growth.  I want to also advocate for efficiencies within our organization.  It doesn't help just to say, grow, grow, grow, when we know there are times where we could be doing things more efficiently.  In a system as large as we are (we're in 21 states across the country), there are some things that we can do more efficiently, instead of each foundation maybe doing it by themselves, we can provide some resource around planned giving, gift processing, and prospect management.  There are a lot of different things that we can economize in the way we function. 
I want to be the chief advocate for growth, but I also want be a chief advocate for looking at how we can be as efficient as we can in the work that we're doing.  That is something I think is really important as we go forward. 
Eddie:  I want to ask you one more question.  This is the naughty question.  What mistake have you made professionally and what did you learn from it? 
Fred:  Well, gosh, the one thing I'll tell you is I am comfortable making mistakes. I don't want to make too many, but I think I'm comfortable making some.  That's something I had to learn. Early in my career I thought making a mistake was career ending, and now I really see it as opportunities to grow.  I'm probably one of the first people when I make a mistake to admit it. 
Again, I don't necessarily see these mistakes as being bad. But, for me early in my career, I wanted to develop a lot of harmony with my colleagues and I still do. Harmony and avoiding conflict is always very important.  But, also, it's really critical in our work to be able to speak our truth on things and call out things where we disagree without necessarily being seen as a mistake, or uncomfortable, or risky to do. 
I find that when I sit down with the Executive Leadership team of CommonSpirit Health, there are a lot of misconceptions on what philanthropy is working on.  They quickly presume that we're still in one kind of model.  We try to promote a much more comprehensive model of fundraising at CommonSpirit Health and a lot of my colleagues still see the more transactional fundraising that goes on.  I used to not stand up and talk about it and interject my opinion about that because I thought I would just listen.  But now, I probably take more of a stand and I think for that reason my colleagues see a greater level of respect for me, in terms of coming to the table expressing how the impact of what we're doing can have on the ministry that we work in.  I feel really good about that.    
As you see, I've translated mistakes.  It's like an interview question.  They say, what are your weaknesses? And you kick the can down the road and give them something that doesn't sound like a negative.  That is important though, to be able to be a risk-taker, and not see it as a mistake to take the risk. 
Also, another thing, I think early in my career there were times where I said I had to have something today and done a particular way.  I've found a more mature way of articulating how I could advocate for what we need to be doing within CommonSpirit Health.  Hopefully, our Foundation leaders, our Foundation staff, and our Governance Boards (which, we have 2,500 Foundation Board Members across CommonSpirit Health), see that I'm strongly speaking in their best interests. 
Now, you got me on a roll!  One mistake, I spent at least half my career doing, that I don't do any longer (at least, I hope I don't do it as much these days), is to be involved in every decision.  I need to be comfortable letting go and delegating effectively.  Work can be done by others, and empower other people to make those decisions versus them coming all to me for a final decision. I think it allows my staff to grow.  And, it's a lesson I have learned. 
I thought to be a good leader that you had to know everything that was going on, and I realize now, if you hire talented people and they know what they're doing, you probably don't need to be involved in everything.  You certainly need to be made aware if you need to have the information to share with others, but you don't have to make all the decisions yourself.
Eddie: Those are great lessons, Fred! I think we're more comfortable as we get a little bit older and we're more secure in our position.
One thing I want to say to you is that I really appreciate the way you mentor people, just by you being you, and being open to helping people.  You've been a great leader for many years, and we respect you.  We believe you are an icon in our industry.
I want to thank you for taking time today.  I know you're busy, but I really appreciate you sharing your experiences and knowledge with others.  
Fred: Well, I appreciate you saying that. 
If I can make one other thing, because I do think it's important.  I really value us investing in each other.  Whether that be through professional development or networking with colleagues. We are not by ourselves.  I've been very involved in AHP for many years, serve as the Chair of the Board right now, and I'm very proud of that. 
One of the things that I will say is, I really want people to recognize there are people out there that can help them grow in their profession. 
I really want to make sure, whether it's listening to a podcast or attending a webinar, investing in yourself is probably one of the best things you can do for your own career – and it allows you not to get stagnate in the work that you're doing. 
I really encourage people to invest in yourself.  Don't just invest in others.  Take some time to think about how you need to grow and what skills you need to develop in your career. 
Eddie: Great advice!  Fred, I appreciate your time today!  You have given some great insights. 
This has been Fred Najjar, who's a great leader and a really good man. We thank you for joining us on this podcast, Conversations with Industry Icons.  
Go out and pursue excellence.  Pursue it!  Don't wait on someone to give it to you or lead you to it.  You pursue it yourself.  Thank you again for joining us!
Conversations with Industry Icons Podcast Series
With this podcast series, Eddie Thompson, Founder and CEO of Thompson & Associates, brings incredible insight and inspiring stories interviewing leaders from different perspectives of the fundraising community: higher education, healthcare, consultants, academia and more!  Hear these professionals tell stories of lessons they've learned during their distinguished careers.  We hope these conversations inspire you to continue to strive for excellence in this noble occupation of fundraising!