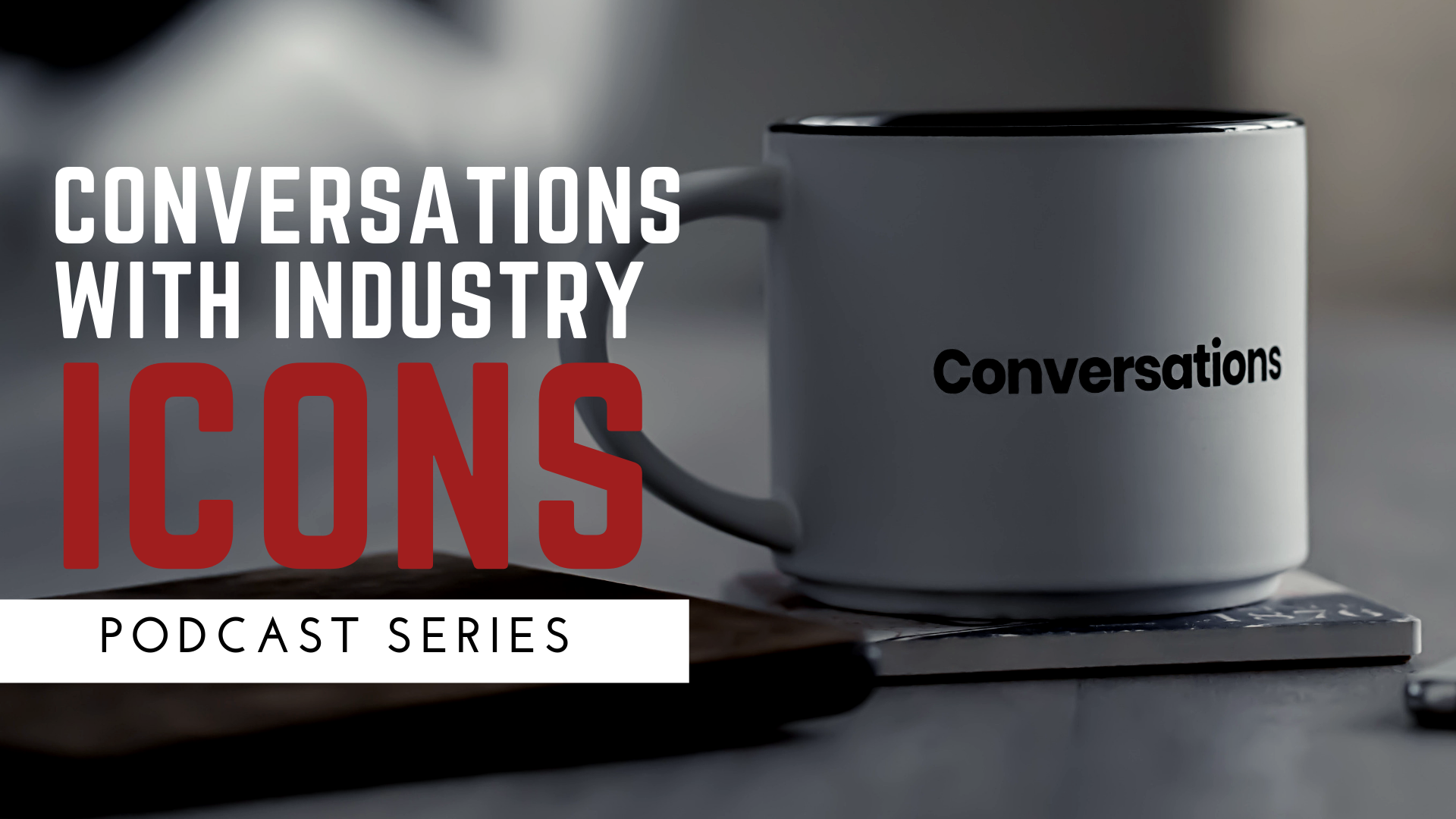 <iframe src="https://www.podomatic.com/embed/html5/episode/9933229?style=small&autoplay=false" allowfullscreen="true" allow="autoplay; fullscreen" style="width: 100%; height: 97px;"></iframe>
About Nathan Stelter. Nathan is the president of The Stelter Company, a leading source for gift planning marketing solutions for the nonprofit community. The Stelter Company, which was founded in 1962, currently partners with more than 1,400 organizations nationally with a staff of over 80 individuals. The home office is located in Des Moines, Iowa, with regional representation in Chicago, IL; Asheville, NC; Washington, DC and Denver, CO. 
Nathan's personal goal and charge to his staff, his clients and this industry is to continue to lead by example as Stelter builds marketing solutions based on scientific-data, informed by industry-changing research and focused on connecting people, passion and purpose by way of personal philanthropy!
Over Nathan's 20-year career in planned giving, he's been fortunate to speak at over 100 national and regional industry meetings on gift planning marketing trends and cutting-edge donor and fundraising research. He's been quoted in Planned Giving Today, Advancing Philanthropy, Nonprofit Pro, and other trade publications and currently authors the highly successful Stelter Insights blog. Nathan is a past board member of the National Capital Gift Planning Council (Washington, DC), current member of the Mid-Iowa Planned Giving Council and serves on the board for the National Association of Charitable Gift Planners as well as the National Standards for Gift Planning Success (NSGPS) task force. 
Nathan is a two-time graduate of the University of Iowa where he earned a bachelor's degree in marketing and an Executive MBA. He lives by the mantras: "It is what it is", "It's easier to ask for forgiveness than permission" and "Everything happens for a reason" …and it seems to work out. He is a lover of music, soccer, spicy food and his beloved Iowa Hawkeyes. He rarely sleeps. And is extremely competitive in everything he does. When not at his Stelter desk, Nathan enjoys spending time with his family, wife Nora and children Benjamin Hawkeye (14), Brody (10) and Brynn (8) along with three Brussels Griffon pups, Lola, Bubbles and Fergus.
Conversation with Nathan Stelter
Eddie Thompson
:  Thank you for joining us on our podcast today for
Conversations with Icons in our Industry
.  We've got a great one today, Nathan Stelter.  Nathan, thanks for joining us!
Nathan Stelter:  Thanks, Eddie.  Thanks for the invite.  This is terrific, and I really appreciate it.
Eddie:  Nathan, as you know, is the President of The Stelter Company, a great company – they do great work!  It's really a two-generation company now, if not three, with his children growing up.  Nathan is not only a great professional, he's a great guy; somebody that I appreciate and respect.  Nathan, we have really enjoyed having these conversations with icons, and I consider you one of the icons of our industry, thanks for doing this!
Nathan:  Well, thanks Eddie, I think it's a great series.  I'm glad you guys started this, and there's so many great folks that I've already listened to on your series.  So, I'm happy to be included.  I'm happy to share whatever I can to help others out.  Thanks so much!
Eddie:  When you think back on your career, what is the most important lesson you've learned?
Nathan:  That's a great question!  Obviously, this industry, this space continues to evolve.  There's probably not one [lesson], there's probably a couple of different things that have popped up over time that I think has really been important for me.
One is kind of cliche because I feel like people say it all the time, but it's really surrounding yourself with smart people.  I'm a firm believer in self-awareness being a critical aspect of having success.  And, while I think I've learned quite a few things over my career and have pretty good instincts around not only where the industry is evolving, but subsequently how Stelter needs to pivot to serve that industry, I know I'm not the smartest cat in the world and I'm fine with that.  It isn't really rocket science, but it's amazing still to this day how I see folks, maybe not solely in this industry, but other industries as well, that make it all about themselves.  They think they're the smartest person.  It's really important to understand we all have gaps; we all have blind spots.  And the more aware of that, the better off you're going to be. 
In fact, one of the things we try to look at when we're hiring, (and we've hired 14 people in 2020.  So, we've had some really nice growth during this crazy, crazy period of time) is always looking to replace yourself in every hire. 
We have a long, long history of hiring amazing people.  But, whether it's formal succession planning, or even looking at what we call the single points of failure, it's really important to always be building for the future.  So, I think that's one of the biggest things.
One of the other things that's really important to me is around building culture.  Even prior to me joining 20 years ago, we've always prided ourselves on the family side and the culture side.  And, this year in particular with everything that's been thrown at us, the culture even built around openness and trust and our values.  It was fortuitous actually, Eddie, back which seems like three years ago now, in January 2020, we released our new values to the company.  And this wasn't something that leadership pontificated on and built out in a bubble.  It was something that was really built from the grassroots up.  The five new very succinct values really have helped us throughout this year in a remote environment, a work-from-home, a lot of anxiety, and stress, children at home, and all those things.  But, our five values of we advocate, we create, we collaborate, we resonate, and then ultimately, we celebrate.  They've really hit a core with our staff, and honestly, at a perfect time, given the fastball or curveball, or whatever you want to call what was thrown at us this year.
Eddie:  I remember, this is back almost before you were born, I worked with a gentleman who had in the early 1980s an $860 million estate.  That was a lot of money back then, it's a lot of money now, but that was really a lot of money in the eighties.  He had company after company after company, and I asked him one time, "Do you hire the smartest person?"  And he said, "Well, I want smart people, but I want honest people first.  Because," he said, "who wants a smart crook working for you?"  One thing I love about what you've done, you not only hire smart people, but they're good people.  They're people of integrity.  They care about their clients, just like they do about their family, and that's really difficult to replicate in this world.  And you all have done it. Congratulations on that!
Nathan: No, thank you!  I think that's a great point of differentiation there.  You're spot on because I do know there was one point that I can recall in our history of when we deviated.  We did look for the smartest person, who happened to be for a CFO we had years ago, and we had deviated from hiring for culture and for hiring for a fit.  On paper this person looked great and we hired them.  Sure enough, the concerns we had around culture-fit popped back up and we had to part ways.  Because, yes, if you're not hiring for culture and fit and that value system isn't there, it doesn't matter how smart you are.
Eddie:  Yup!  This is the hard question, what's the biggest mistake you've made professionally and what did you learn from it?
Nathan:  Yeah, that is a tough one.  If you're not making mistakes, you're not probably growing, and so we've all made a fair share of our mistakes.  Yeah, I think there's probably one or two that really resonate or popped up in my mind.  One is this space, and even in the short 20 years I've been part of this, how things have changed so rapidly and quickly, a mistake we maybe went a little too long on was trying to be everything to everybody.  I was employee 38 back in June of 2000.  We were working as a publisher largely at that time working with 2,100 charities around the country.  We were able to do that with a small staff.  We were able to get the information out and educate and inform their donors, prospective donors.  But, as digital started having a bigger role and as we started moving into an agency model, we had to make some critical business decisions.  One of those was the hard decision of we can't really be everything to everybody.  We just don't have the time because we're spending so much in-depth time working and really being an extension of our clients' offices – understanding their brand, understanding their pains, and their goals and their donors.  We had to, and thankfully we did, correct that.  But we had to very politely divorce some smaller clients that maybe didn't have the size or scope or commitment really, more than anything else, to planned giving.
There's a lot of organizations that say, "Hey, we need to do planning giving," but it's essentially a checkbox because they're bored or their boss told them to.  And they don't really track.  They don't pay attention.  They don't follow up.  Our staff does amazing work and if we're going to spend that time, energy, and resources to do that type of work, I want to make sure our partners on the nonprofit side are running with it and able to execute on it.  So, I think that's been one of the biggest ones.
Eddie: One thing I would add to that is a high standard of integrity requires that we work with people that we could genuinely help.  And, that's what you've done.  Again, I compliment you for that.
Nathan:  I appreciate that.  And again, it's funny, 20 years after and while it's 20 years, it's still flown by.  I can almost tell who are the clients that we really resonate with, who looks like us when I meet them the first time, and do we value the same things.  That's one thing I think you and I can both agree on in this industry, we're so blessed to work with so many great people.  But, sometimes from time to time, you get somebody coming across your desk, and they're in it for the short-term. They don't understand that this is a long play.  This is about not just building your resume for this 12 months or 24 months at your institution, but it's around the next 5, 10, 15, 20 years. How do you build for the future?  And, again, that's where we had to make that hard decision, where while there's a lot of great charities of all shapes and sizes that we'd love to work with, we can only work with the ones that are really in it for the long haul.
Eddie:  Well, you've done a great job.  You have a great company, you have wonderful people, and you provide a tremendous service.  I really appreciate you taking the time to spend with us and having this conversation.  You're someone that I appreciate very much, Nathan.
Nathan: I appreciate it, Eddie.  And the same goes to you, and what you've built there, and the great team.  I know a lot of your folks there.  I think we've had a handful speaking as part of our webinar series as well.  So, I think that speaks volumes for the quality and type of folks you've hired, as well.  I appreciate it, Eddie, keep up with the awesome work that you guys are doing.
Eddie:  Thank you, same with you.  I think we complement each other.  
This has been Nathan Stelter, President of The Stelter Company, a wonderful leader, a great icon in our industry, carrying on great work, and Nathan, we appreciate your time.
We look forward to our time again for the next conversation with industry icons. Wish you all the best!
Conversations with Industry Icons Podcast Series
With this podcast series, Eddie Thompson, Founder and CEO of Thompson & Associates, brings incredible insight and inspiring stories interviewing leaders from different perspectives of the fundraising community: higher education, healthcare, consultants, academia and more!  Hear these professionals tell stories of lessons they've learned during their distinguished careers.  We hope these conversations inspire you to continue to strive for excellence in this noble occupation of fundraising!