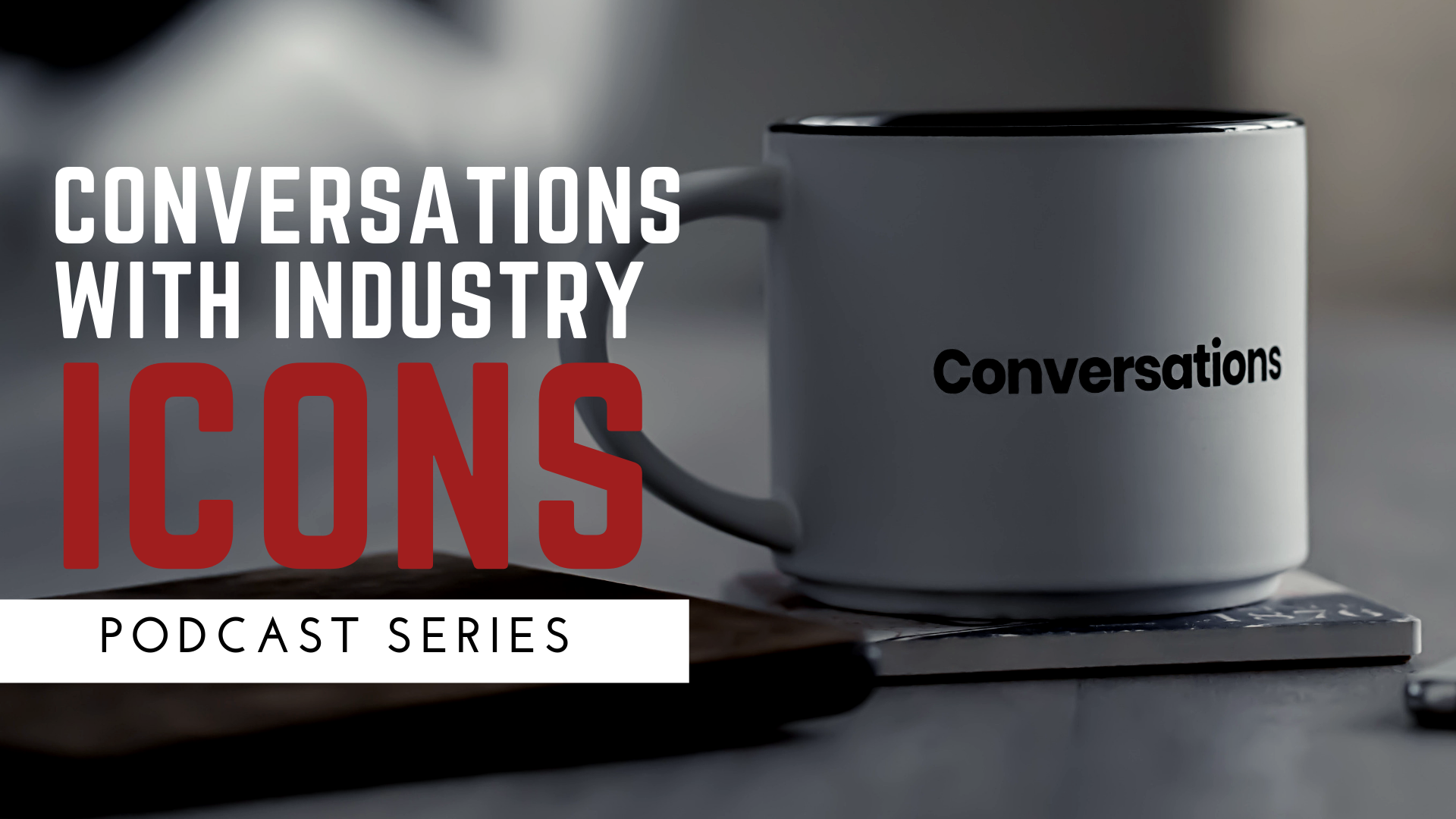 Thompson & Associates is proud to launch a new podcast series, Conversations with Industry Icons.  Eddie Thompson, CEO and Founder, will bring incredible insight and inspiring stories by interviewing leaders from different perspectives of the fundraising community: education, healthcare, consultants, academics and more!  Hear these professionals tell stories of lessons they've learned during their distinguished careers.
This exciting and informative podcast series will include fundraising experts such as Russell James, Sid Mallory, Shannon Duval, Bill Littlejohn, Betsy Chapin Taylor and many more!  We hope these conversations inspire you to continue to strive for excellence in this noble occupation of fundraising!
Listen to the introduction podcast below where Cayce Powell, President of Thompson & Associates, visits with Eddie Thompson about why he decided to share these conversations with his friends and colleagues.  Eddie explains what he hopes fundraisers get out of the series.
Russell James, J.D., Ph.D., CFP®
September 10, 2019
In the first episode of the series, Eddie talks with planned giving research pioneer, Russell James, J.D., Ph.D., CFP.  Russell is Professor and Director of Graduate Studies in Charitable Financial Planning at Texas Tech University.  Russell shares who you should you be visiting; an important factor to consider when visiting this demographic; in all of Russell's research, what has changed over the years and what the number one predictor of leaving a gift has been consistently; what the best gift asset is to receive, and how that affects overall giving; how to motivate transformational giving, and more!
Brian Sagrastano, J.D., CFRE
September 25, 2019
In this episode, Brian shares how his diagnosis of a rare form of cancer has reshaped his focus on charitable planning; how to approach and stay close to supporters facing a serious health diagnosis; and the important lesson he learned focusing on what donors want to accomplish for themselves, their families and the organizations they support, and more!
Betsy Chapin Taylor, FAHP
November 8, 2019
In this episode, Eddie talks with one of health care philanthropy's most provocative thought leaders, Betsy Chapin Taylor, FAHP, where she shares what she wishes she could change about the industry; how to view donors and what they really wish to achieve; what's required of us to provide to donors to really create impact, and more!
Bruce Bartoo, CFRE
December 11, 2019
You don't want to miss this conversation!  In this episode, Eddie talks with Bruce Bartoo, CFRE, senior vice president and chief philanthropy officer for MedStar Health. Bruce packs in tremendous insights he's learned over his career, where he shares what he strives for in his role as a philanthropic leader; what never to do as a fundraiser; what he's found to be a significant cause for people to be inspired and motivated in becoming more involved in your organization in a meaningful way and how to uncover it, and so much more!
Michael Kenyon
January 8, 2020
Listen in on our Founder and CEO Eddie Thompson's conversation with industry leader, Michael Kenyon, President and CEO of the National Associate of Charitable Gift Planners (NACGP).  Michael shares 2 simple reminders to keep in mind for your day-to-day work as fundraisers.
Steve Orr
January 24, 2020
Listen in with our Founder and CEO Eddie Thompson's conversation with industry leader, Steve Orr, Managing Partner of the Orr Group.  Steve shares what he's learned from his 30+ years in the nonprofit industry, having come from New York City's financial district. 
David Flood
February 20, 2020
Listen in with our Founder and CEO Eddie Thompson's conversation with industry thought leader, David Flood, Senior VP and CDO for Intermountain Healthcare.  Don't miss this powerful episode where David shares humble lessons he's learned in his philanthropy career, including what Eddie calls the most important lesson in fundraising!
Jerry Linzy
March 12, 2020
Listen in as our Founder and CEO Eddie Thompson talks with industry legend Jerry Linzy from Jerold Panas, Linzy & Partners, Inc.  Jerry shares the 3 simple roles of a nonprofit's board, the key question for new board members, how philanthropy today differs from the 1980s, an industry-wide challenge facing philanthropy, and more!
Bill Littlejohn
June 23, 2020
Our Founder and CEO Eddie Thompson talks with one of the nation's leading health care philanthropy professionals with more than three decades of experience, Bill Littlejohn from Sharp HealthCare.  Bill has led and directed philanthropic programs that have generated nearly a billion dollars.  In this podcast, Bill shares his philosophy and drive for philanthropy, cautions of easy traps to fall into, and inspires professionals what to truly focus on as fundraisers to achieve lasting impact.
Sid Mallory
July 8, 2020
In this series' tenth installment, hear industry veteran Sid Mallory candidly tell his own stories of mishap on his way to becoming a highly knowledgeable and successful fundraiser.  Listen as the AHP Fellow and former recipient of AHP's Si Seymour Award explains the lessons he's learned during his prestigious career.  Sid's simple reminders will help keep you on a successful track!
Shannon Duval
July 29, 2020
Don't miss Shannon Duval share practical and powerful suggestions to be a better fundraiser.  She discusses several mistakes early in her career and how overcoming them has allowed her to achieve her current success. 
Charles Schultz
September 15, 2020
With Crescendo's Practical Planned Giving Conference kicking off digitally today, we took a moment to sit down and talk with Crescendo Interactive's President and CEO Charles Schultz.
Alice Ayres
October 20, 2020
We sit down with Alice Ayres, President and CEO of the Association for Healthcare Philanthropy (AHP), as they prepare to kick off their Annual International Conference this week, the largest gathering of health care development professionals.