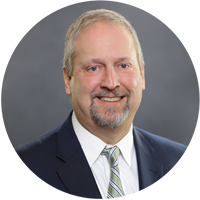 KEN TURPEN, CFRE, CGT, FCEP
EXECUTIVE VICE PRESIDENT
KEN TURPEN, CFRE, CGT, FCEP
EXECUTIVE VICE PRESIDENT
Joined Thompson & Associates
2012
Located In
Nashville, Tennessee
Partners Located In
California
Kentucky
Education
University of Nebraska-Kearney, M.S., Education Administration, 1991
University of Texas-Pan American, B.S., Education, 1983
Certified Fundraising Executive (CFRE), 1996-Present
Memberships & Associations
Association for Healthcare Philanthropy, 1994-Present
Association of Fundraising Professionals, 1994-Present
Fellow in Charitable Estate Planning (FCEP), Charitable Estate Planning Institute
Experience
Turpen & Associates, President, 2012-Present
Panas Linzy & Partners, Principal, 2012-Present
Scott & White Healthcare Foundation, President, 2011-2012
University of Texas at Brownsville, Associate Vice President for Advancement, 2009-2011
Pitt County Memorial Hospital, Foundation President, 2007-2009
Philanthropic Service for Institutions (PSI), Executive Director, 1994-2007
Secondary School, Principal, 1989-1994
Secondary School, Teacher, 1983-1989
Ken has extensive experience as a senior foundation executive of five nonprofit organizations during the past 30 years and is also a consultant to secondary and higher education, social service agencies, and healthcare philanthropy. He has served on numerous nonprofit boards as a member or chair, and has trained many nonprofit boards over the years. 
All that experience gives him unique insights into board leadership, nonprofit boards, CEO leadership, management, and community activism.  With a successful track record of fundraising success, he is also keenly aware of donor perspectives and has utilized his skills and experiences to excel at every stage of his career. Ken has expertise in all areas of fundraising including estate planning, planned giving, capital campaigns, major gifts and annual giving. He is a frequent writer and speaker on fundraising, foundation leadership, governance training, strategic planning and program development.
Ken's professional experience includes secondary education and administration in Texas and Nebraska.  While serving as principal of Platte Valley Academy in Shelton, Nebraska in the early 1990s, he helped to start a successful alumni giving campaign with more than forty percent of alumni giving back to the school every year.  From Platte Valley, Ken accepted a position as the executive director of Philanthropic Service for Institutions (PSI), a department located at the World Headquarters of the Seventh-day Adventist Church in Silver Spring, Maryland.  During his 12 year tenure he led the church's philanthropy efforts for Adventist healthcare, education and nonprofits at large. 
Ken is a board member of the Milton Murray Fund for Philanthropy, a former member of Rotary International, deacon in his church, and is an active volunteer in his community. His interests include golf, reading, Mexican food and travel.