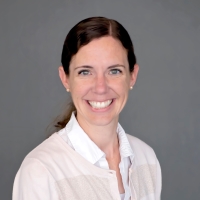 KATIE GRASSMANN
VICE PRESIDENT OF CORPORATE RESOURCES
KATIE GRASSMANN
VICE PRESIDENT OF CORPORATE RESOURCES
Joined Thompson & Associates
2012
Located In
Brentwood, Tennessee
Education
Nashville State Community College, A.A.S., Business Management, magna cum laude, 2006
Nashville State Community College, Technical Certificate, Photography, 2004
Experience
Gift Clarity, Executive Assistant, 2012-Present
Charitable Estate Planning Institute, Event Coordinator and Secretary, 2012-2017
WT DuBois Construction, Executive Assistant and Officer Manager, 2010-2012
RE/MAX Elite, Office Manager, 2007-2010
Kroger, Photo Lab Manager and Technician, 2002-2006
Katie works from the national headquarters in Nashville, providing support to clients and associates.
Katie has always enjoyed working behind the scenes making sure that things run smoothly while assisting and equipping her colleagues to succeed. She especially enjoys making processes more efficient and streamlined.  
After graduating magna cum laude in Business Management, and beginning her career in 2007, Katie has directly assisted business owners and their executive teams in varying capacities. She is often referred to as a "Jane of all trades," or more recently a "Swiss Army knife," juggling many different hats throughout a typical day. Her experience varies widely from managing owners' schedules, to human resources, processing job-cost payroll, marketing, IT management, and providing support to the executive team as a whole. 
At Thompson & Associates, Katie continues to wear whatever hat is needed at any given time to assist both clients and associates alike, while working closely with Cayce Powell, President of Thompson & Associates, to help streamline and improve client and associate experience. 
Outside of the office, Katie enjoys horseback riding, cooking and baking, and admiring different types of design (interior design, web design, home design, etc!). Katie and her husband, Paul, live outside of Nashville, Tennessee with their diva kitty cat and energetic Dalmatian.