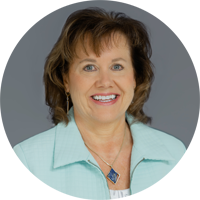 JOHNI HAYS, J.D., FCEP
EXECUTIVE VICE PRESIDENT
Joined Thompson & Associates
2011
Located In
Johnston, Iowa
Partners Located In
Iowa
Indiana
Nebraska
Education
Drake University Law School, J.D., 1993
Drake University, B.S., Business Administration, magna cum laude, 1988
Memberships & Associations
National Association of Charitable Gift Planners, Member, Past Board Member (2012-2014)
NACGP Leadership Institute, Charter Member
Association for Healthcare Philanthropy
Fellow in Charitable Estate Planning (FCEP), Charitable Estate Planning Institute
Iowa Bar Association, 1993-Present
Florida Bar Association, 1993-Present
Smithsonian Institution's Legacy Council
Editorial Advisory Board for the books: Tax Facts on Investments and Tax Facts on Insurance and Employee Benefits
Experience
The Stelter Company, Senior Gift Planning Consultant, 2004-2011
The Community Foundation of Greater Des Moines, Executive Director of its Planned Giving Institute, 2002-2004
Myers Krause and Stevens, Estate Planning Attorney
With her extensive legal and nonprofit professional experience, as well as a genuine desire to be a helper, Johni discovered the ideal opportunity at Thompson & Associates.  She credits the company's reputation of genuineness, sincerity and integrity.  At Thompson & Associates, she most values the role she plays in helping others figure out what they need in an estate plan and pulling together all the pieces so individuals can enjoy peace of mind.  
Johni is an accomplished writer, having been quoted in the Wall Street Journal and publishing estate planning articles in numerous publications like Planned Giving Today, Estate Planning Magazine, Fundraising Success, Life Insurance Selling and the National Underwriter.  Additionally, she is the author of the book, Essentials of Annuities and co-author of the book, The Tools and Techniques of Charitable Planning.  She also serves as a charitable planning author of Steve Leimberg's electronic newsletter service, LISI, found at www.leimbergservices.com. 
She has been engaged in the practice of law with an emphasis in charitable and estate planning since 1993.  She has also worked with the insurance industry helping agents with estate and charitable plans for their clients. 
Johni served as the President of the Charitable Estate Planning Institute from 2012 and retired in 2016. She and a group of Thompson & Associates colleagues formed the Institute in 2012, as a means for estate planning professionals from across the country to gather annually to discuss advanced topics specifically geared towards estate planning. 
Johni frequently lectures on a national basis to groups on estate and charitable planning, probate, living wills, annuities, life insurance, retirement planning and IRAs, as well as income, estate and gift taxation. Her quick wit and engaging personality make the often-complicated topics of estate planning fun and easy to understand. 
Johni and her husband, David Schlindwein, enjoy a passion for animals, oceans, and zoos.