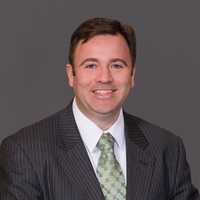 JOE THIEGS, J.D., FCEP
VICE PRESIDENT
Joined Thompson & Associates
2016
Located In
Minneapolis, Minnesota
Partners Located In
Minnesota
Education
University of Minnesota Law School, J.D., cum laude, 1999

Northwestern University, B.A., Sociology (Thesis with Distinction) and Political Science, 1996
Memberships & Associations
National Association of Charitable Gift Planners, 2005-Present
Minnesota Planned Giving Council:

Board of Directors, 2008-2013
Member, 2005-Present
Conference Committee Sponsorship Director, 2006-2007
Treasurer, Finance Committee Chair, 2010-2013
Brisk Walk Committee, 2014-2017

Minnesota State Bar Association (MSBA) Probate & Trust Law Section:

Governing Council, 2009-2015
Member, 2000-Present
Legislation Committee, 2007-2012

Greater Public Legacy Leaders, Founder/Facilitator, 2016-Present
Minnesota Orchestra's Crescendo Project, Board Member
Citizen's League, Development Committee
Fellow in Charitable Estate Planning (FCEP), Charitable Estate Planning Institute
Experience
Minnesota Public Radio, American Public Media, Planned Giving Director and Senior Planned Giving Officer, 2012-Present

University of Minnesota Law School, Associate Director of Advancement, 2009-2012

University of Minnesota Foundation, Planned Giving Officer, 2005-2009

Dorsey & Whitney LLP, Attorney, 2000-2005
JOE THIEGS, J.D., FCEP
VICE PRESIDENT
Joe enjoys helping couples and individuals put together plans in line with their values that give them financial peace of mind, provide for their families, and make the world a better place through the nonprofits they often support.
Joe also currently serves as the Planned Giving Director at Minnesota Public Radio and American Public Media in St. Paul, Minnesota.  He is active in his local community, spending several years on numerous boards and committees.  He is a regular presenter for Minnesota Planned Giving Council, including its 'Brisk Walk Through the Basics' planned giving training program.  He also co-founded Stage of Life® (stageoflife.com) and is President and owner of the consulting firm GENEROWORKS LLC.
Joe lives in Minneapolis with his wife Lisa and three kids.  In addition to his family, he loves people, music, cooking, wine and beer, sports, reading, learning, camping and hiking, being on the water, photography, games, humor, and anything having to do with the great state of Minnesota.