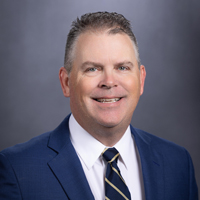 JASON MEREDITH
EXECUTIVE VICE PRESIDENT, CHARITABLE ESTATE PLANNING
JASON MEREDITH, J.D., MBA, FCEP
EXECUTIVE VICE PRESIDENT, CHARITABLE ESTATE PLANNING
Joined Thompson & Associates
2002
Located In
Flower Mound, Texas
Partners Located In
Illinois
Education
Texas Tech University School of Law, J.D., 1998
Texas Tech University, MBA, 1997
Texas Tech University, B.B.A., Finance, 1995
Memberships & Associations
Texas Board of Legal Specialization, Board Certified in Estate Planning and Probate Law
National Association of Charitable Gift Planners
Fellow in Charitable Estate Planning (FCEP), Charitable Estate Planning Institute
State Bar of Texas
Experience
Meredith PC, Attorney at Law, 1998-Present
Andrews, Barth and Harrison, P.C., Attorney
Burdett, Morgan, Williamson and Boykin LLP, Attorney
Jason is board certified by the Texas Board of Legal Specialization in the areas of estate planning and probate law and is the lead planning attorney for all charitable estate planning at Thompson & Associates. 
Jason began his career at the law firm of Burdett, Morgan, Williamson and Boykin, LLP in Amarillo, Texas. As an associate attorney, Jason focused his practice in the areas of estate planning and probate law. Jason advised and counseled clients on the effective transfer of personal wealth both during life and upon death. His practice involved the design, drafting, and implementation of simple to complex estate plans. 
While living in Amarillo, Jason was an adjunct professor at Amarillo College teaching "Wills, Trusts, and Estate Administration" through the paralegal program. He also served on the Curriculum Development Board for the paralegal program at Amarillo College. 
Jason continued his practice for several years in the Dallas area with the law firm of Andrews, Barth and Harrison, P.C. He focused his expertise solely in the areas of estate planning and probate law with a primary focus on planning estates valued over ten million dollars. 
Jason faces challenges head on and with great enthusiasm.  He loves his work and the people he works alongside. At Thompson & Associates, he helps individuals design optimal estate plans that pass assets to the individuals, nonprofits and foundations they love. 
Paired with Jason's extensive experience and knowledge in the realm of estate planning, his easygoing candor and engaging personality make him an excellent teacher.  He has the natural ability to make complicated concepts and techniques easier to grasp and understand. 
Jason is married and has two daughters. He and his family live outside of Dallas, and are active in their community and church.  His family spends most of its free time on the soccer field, where both daughters play competitively.