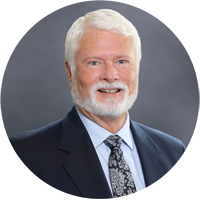 Joined Thompson & Associates
2005
Located In
Flower Mound, Texas
Partners Located In
Arkansas
Colorado
Indiana
New Mexico
Texas
Education
Lubbock Christian University, B.A., Education; Minors in History and Political Science
CoachNet®, Certified Life Coach
Memberships & Associations
Association for Healthcare Philanthropy
Fellow in Charitable Estate Planning (FCEP), Charitable Estate Planning Institute
Fellowship of Christian Athletes, Former President
Mission Alive, Past Chairman of Board
Experience
Securities Firm, Past Branch Manager
Internet Software Company, Former COO
Frank was drawn to a career at Thompson & Associates where he could benefit not just a few, but an entire community – and one that would allow him to go to bed at night knowing he had made a difference.
Frank grew up farming and ranching in the Texas panhandle. His father's integrity and hardworking ethics have shaped who Frank is today. 
Frank's background in investments and his life coach experience allow him to bring a strategic approach and a coach's mentality to helping families think through challenging and complex life situations, related to estate planning.
Frank met his sweet wife in Germany and proposed to her after knowing her for only 4 weeks.  Now, after 42 years of marriage, they have two married children and 5 grandchildren and reside in the Dallas area.
Frank has completed another bucket list item as he visited his 50th state!  Frank enjoys golf and flying as a private pilot.