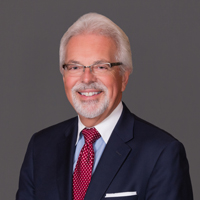 FRANK MARANGOS, D.Min., Ed.D., FCEP
VICE PRESIDENT
Joined Thompson & Associates
2016
Located In
Boynton Beach, Florida
Partners Located In
Florida
Education
Southern Methodist University, D.Min., Early Childhood Education & Teaching
Nova Southeastern University, Ed.D., Adult Education & Organizational Leadership, 1986
Holy Cross School of Theology, M.Div.
Hellenic College, B.A., Philosophy
Myers-Briggs Type Instruments, Certified Practitioner & Interpreter
Memberships & Associations
Association of Fundraising Professionals (AFP)
Fellow in Charitable Estate Planning (FCEP), Charitable Estate Planning Institute
Experience
Awake Consulting Group, Senior Business Coach, 2011-Present
The Pelican Group, Managing Director, 2010-2017
FRANK MARANGOS, D.Min., Ed.D., FCEP
VICE PRESIDENT
Frank has a wealth of experience in the areas of fundraising and strategic planning, as well as financial oversight. He was responsible for the development and implementation of a $5 million capital campaign that led to the design and construction of a national architecturally award-winning church sanctuary. 
He has developed thematic, multi-year stewardship campaigns that have enlarged parish memberships and increased operational revenues by 300%. His leadership experience also includes the development of a five-year educational strategic plan. 
He has successfully authored numerous faculty grants and conducted various comprehensive analyses, including a national SWOT effort that involved the development and validation of an organizational climate instrument. He has designed and facilitated environmental scans, interpreted data, and generated organizational focus goals to meet parish needs.  He has conducted focus group research, organizational scans (SWOT) and communication audits. 
Frank has been invited to participate in national and international thinktanks focusing on societal/religious issues hosted by the United States Government (SAG) and Oxford University. He has taught at several American colleges and universities and is a nationally Certified Distance Learning Leader with extensive expertise in developing and conducting online distance learning courses.
Frank is certified in several tools that provide vital psychometric information for training, teambuilding, organizational development, and personalized business coaching. 
Additionally, Frank is a Senior Business Coach and Consultant for Awake Consulting Group that provides training and support to entrepreneurial leaders on a variety of business and marketing strategies. 
Frank has been married to his high school sweetheart, Haidee, for 40 years.   They live in South Florida and have one son who is married and practicing law in Ft. Lauderdale.  Frank is an avid golfer and fly fisherman.