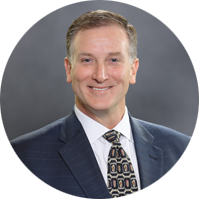 BILL GUSTOFF, J.D., FCEP
PRESIDENT, LEGAL DIVISION
BILL GUSTOFF, J.D., FCEP
PRESIDENT, LEGAL DIVISION
Joined Thompson & Associates
2009
Located In
Des Moines, Iowa
Partners Located In
New Mexico
Education
University of Iowa College of Law, J.D., with distinction, 1995
University of Iowa, B.A., Political Science, Attended 1992-1993
The George Washington University, International Affairs and Political Science, Attended 1987-1990
Memberships & Associations
National Association of Charitable Gift Planners
Mid-Iowa Planned Giving Council, Past President
Association for Healthcare Philanthropy
Christian Legal Society
Fellow in Charitable Estate Planning (FCEP), Charitable Estate Planning Institute
Charitable Estate Planning Institute, Dean, 2017-Present; Faculty, 2012-Present
Iowa Bar Association
Illinois Bar Association
Nebraska Bar Association
Ruth Harbor Pregnancy Center, Board Member
Habitat for Humanity of Iowa, Past Board Member and President
Experience
Hagenow & Gustoff LLP, Managing Partner, 2009-Present
BrownWinick, Attorney, 2006-2009
Believers Stewardship Services, Inc., General Counsel, 2004-2006
Robinson, Pluymert, Piercey, MacDonald & Amato, Attorney, 2001-2002
Bill has extensive experience as an attorney working in estate planning, family business transactions, nonprofit organizations, and related areas.  Bill serves as one of the primary planning attorneys for Thompson & Associates while providing general guidance on the legal issues and planning processes of the company.
Bill's legal career began in 1995 and, in addition to his years in private practice, he served nearly four years as general counsel for a national nonprofit organization dedicated to estate planning, planned giving, and assisting other nonprofit organizations with planned giving and tax issues. 
Bill has assisted businesses and individuals from around the country with their transactional, real estate, and estate planning matters. Bill has worked on transactions and estates ranging from the very modest and simple to those complex and in excess of $1 billion to help clients minimize or eliminate taxes and administration expenses, meet their philanthropic goals, and plan for the passing of business and personal assets to future generations. 
Each year Bill attends and teaches several hours of advanced and comprehensive continuing legal education courses focused on estate planning, nonprofit organizations, and planned giving.  He has been a frequent speaker at locations around the country for both professional and nonprofessional groups on estate planning and nonprofit organization topics, and he has written several articles and brochures on such topics. 
From 2012-2022, Bill served as a member of the faculty of the Charitable Estate Planning Institute including three years as Dean of the Institute. The Institute is a 501(c)(3) public charity formed by a group of Thompson & Associates colleagues in 2012 that provides top-level education on charitable estate planning for development staff, gift planning officers, and professional advisors. 
Bill is active with the Iowa State Bar Association, including serving on the Nonprofit Corporation Committee of the Business Law Section.  His past bar association activities have also involved sections on Wills, Trust and Probate Law and on Taxation Law, the Committee on Services to the Elderly, and committees for Professionalism and for Public Relations of the Legal Profession. 
Bill lives in Des Moines with his wife and four children (two still at home and two married and living nearby).  He is active in current and past service on the boards of directors and in other leadership capacities with various nonprofit organizations, local business leagues, and his local church.