How to Solicit a Fundraising Gift
When was the last time you received formal training on how to solicit a gift?  Whether it's been way too long (if ever) or if you'd simply like to learn a few helpful tips, this webinar will prepare you for your year-end asks!  Gain confidence and eliminate any fear of asking your supporters to join your worthy cause.
In this complimentary 60-minute webinar, Eddie Thompson will:
Walk through a solicitation step-by-step, including specific language

Offer verbal and non-verbal tips to make solicitations more successful

Provide specific follow-up actions to encourage donor retention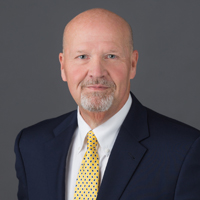 About the Presenter
Eddie Thompson
, Founder and CEO of Thompson & Associates and CEO of
Gift Clarity
, holds a Doctorate of Education in Higher Education Administration from Vanderbilt University. His doctoral dissertation was on successful fundraising methods. His academic achievements include two master degrees, a Bachelor of Arts, and an Associate of Fine Arts. He has raised over $3 Billion for charity during his 40 year career.
Watch the Webinar Recording