Retaining Top Talent
Webinar with Eddie Thompson
from Crescendo's Practical Planned Giving Conference
This session will address four important questions:
Why is the turnover rate so high?

What impact does it have on fundraising?

How do the best shops keep their staff?

What discussion should take place with the board and executive leadership?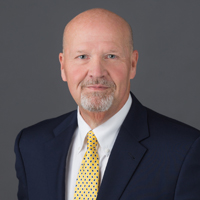 Eddie Thompson, Ed.D., FCEP
Eddie founded the unique Thompson & Associates process in 1996. As CEO of Thompson & Associates, Eddie provides leadership and direction to over 47 seasoned charitable estate planners with an inspiring sense of generosity, integrity and passion for helping others. Eddie serves as the Chair of the Charitable Estate Planning Institute, which he formed with a group of Thompson & Associates colleagues in 2012.
Let's Talk

The craziest thing that can happen is nothing.