Inflation's Impact on Giving
Webinar with Eddie Thompson
Joined by Jerry Linzy, Russell James and Susan Doliner
What impact will rising inflation have on donors and nonprofits?
This period of increasing inflation could dramatically affect charitable giving to your organization. In this complimentary 1-hour webinar, Eddie Thompson describes how inflation impacts nonprofits and their donors, offering practical suggestions for nonprofit leadership to prepare for and to thrive during this inflationary period.
An experienced and talented panel joins Eddie discussing how inflation will likely affect specific areas of fundraising.
Jerry Linzy, Executive Partner Emeritus, Jerold Panas, Linzy & Partners, will discuss the impact on capital campaigns.

Russell James, J.D., Ph.D., CFP®, Professor of Charitable Financial Planning, Texas Tech University, will discuss the impact on gift planning.

Susan Doliner, Vice President of Philanthropy, Maine Medical Center, will discuss the impact on annual and major gifts.
Opportunity Awaits...don't go it alone!
Planned giving took off in the 1970s and 1980s in part due to the inflationary conditions of that time. Higher education, and even healthcare, saw enormous growth during the 1980s. What if you, too, had an endowment that was growing during this period?
Don't feel like you have to do it all on your own, either! Thompson & Associates' values-based estate planning process helps your donors answer the number one question that frees them to give generously…do I have enough to live on for the rest of my life? We would be honored to partner alongside you and your organization to further your mission!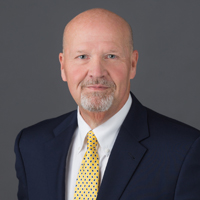 Eddie Thompson, Ed.D., FCEP
Eddie founded the unique Thompson & Associates process in 1996. As CEO of Thompson & Associates, Eddie provides leadership and direction to over 47 seasoned charitable estate planners with an inspiring sense of generosity, integrity and passion for helping others. Eddie serves as the Chair of the Charitable Estate Planning Institute, which he formed with a group of Thompson & Associates colleagues in 2012.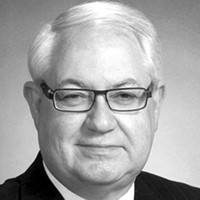 Jerry Linzy
Executive Partner Emeritus // Jerold Panas, Linzy & Partners
Jerry Linzy is Executive Partner Emeritus of Jerold Panas, Linzy & Partners— a major force in the field of Financial Resource Development. The firm is headquartered in Chicago. Since its founding in 1968, the firm has served over 3,900 client institutions.
Mr. Linzy views every situation as an opportunity that needs to be explored, a door that needs opened, a challenge to be solved. He brings to his position remarkable experience with nearly fifty years (thirty with the firm) experience as a senior development officer in major healthcare institutions and higher education.
While working with institutions throughout the United States, Canada, and Australia, Mr. Linzy remained an active volunteer in his community. Additionally, he is past International Chair of the Association for Healthcare Philanthropy—its highest office, and a distinct honor, for professionals in healthcare.
Jerry Linzy is a contributing author of The NonProfit Handbook. For twenty-two years, he taught in six tracks at the AHP Institute at the University of Wisconsin in Madison and was honored with Association for Healthcare Philanthropy's Si Seymour Award in 2012, given to those who have contributed the very most to healthcare institutions in the world.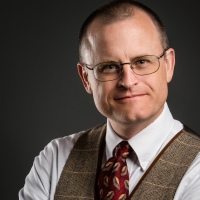 Russell James, J.D., Ph.D., CFP®
Professor of Charitable Financial Planning // Texas Tech University
Russell has spent more than a quarter century as a planned giving fundraiser, an estate planning attorney in private practice, a major gifts fundraiser/college president, and now as a university professor researching charitable giving and fundraising. His focus is to make and share words, pictures, and discoveries that help others to encourage generosity. 
His research has been cited in outlets such as The Economist, The Wall Street Journal, The New York Times, U.S. News & World Reports, CNN, NBC News, Bloomberg News, ABC News, USA Today, and The Chronicle of Philanthropy. His research methodologies include econometric analysis of large datasets, functional magnetic resonance imaging (neuroimaging), skin conductance response, and online and in-person experiments.  His publications have appeared in more than forty different academic journals.

Dr. James' teaching includes classroom and online graduate instruction, webinars, seminars, educational videos, and keynote presentations at national conferences for fundraisers, financial planners, and estate planners.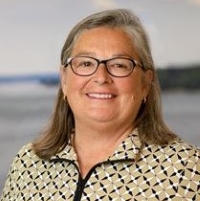 Susan Doliner
Vice President of Philanthropy // Maine Medical Center
Sue is one of the nation's leading health care philanthropy professionals. Sue has led philanthropic programs that have generated nearly half a billion dollars throughout her career.  Named the prestigious Harold J. (Si) Seymour Award Recipient in 2014 by the Association for Healthcare Philanthropy, Susan was recognized for her professional expertise, commitment to advancing the philanthropy profession and strategic leadership ability. 
She has built a distinguished career in philanthropy over three decades, including shaping one of Maine's most comprehensive development programs at Northern New England's largest health care provider Maine Medical Center and The Barbara Bush Children's Hospital at Maine Medical Center.  Prior to Maine Medical Center she served in philanthropy positions at Wheaton College in Norton, MA and Bates College in Lewiston, ME.  
Susan has served on the boards of The Children's Miracle Network Hospitals, The Association for Healthcare Philanthropy, The International Women's Forum of Maine and Bates College.
What is inflation?
Inflation is a decrease in the purchasing power of money, reflected in a general increase in the prices of goods and services in an economy.
4 Types of Inflation
1. When prices rise 3% or less per year. Can promote a strong economy by boosting demand and driving economic expansion.
2. When prices rise 3-10% per year. Heats up growth too fast and can be harmful to the economy. This is what we're experiencing today.
3. When prices rise to 10% or more. What we experienced in the early 1980s
4. When prices skyrocket more than 50% per month, very rare, most examples occur during war periods (we last experienced it during the Civil War)
Core inflation was introduced in a 1975 paper by Robert J. Gordon as an aggregate price growth excluding food and energy.
What causes inflation?
– Demand-pull. When a surge in demand outpaces supply, sending prices higher.
– Cost-push. When a supply shortage is combined with enough demand to allow producers to raise prices.
Effects of Inflation
– People lose their savings as cash loses its value
– The elderly are the most vulnerable to inflation
– Unemployment rises as companies struggle
– Government tax revenues fall; has trouble providing basic services to those in need
– The government prints more money to pay its bills, worsening the inflation
– The need for charity grows with inflation
Donors' feelings of financial security drive giving!
Inflation's Impact on Donors
– Poor & middle-class struggle to make ends meet
– Higher living expenses
– Income can't keep pace with higher living expenses
– Less likely to give to charity, or at least to fewer charities
– Inflation has the greatest impact on those who are already struggling
– The charitable need goes up while charitable dollars may decrease
– Wealthy often become wealthier
– Fixed expenses & little or no interest
– Their wealth increases
Inflation's Impact on Capital Campaigns
– There is no perfect moment to raise money, even when all possible factors are in your favor – with or without inflation.
– The plain fact is in good times and bad, Americans give to worthy causes – mission! But, when times are difficult, they seem to respond with even greater dedication, generosity and a genuine sense of sacrifice.
– But, remember, if you are not properly prepared, your fundraising program is almost certainly doomed to fail – in good times and bad.
Key takeaways:
– Clarify mission
– Plan and prepare more carefully, including a feasibility study
– State your case for support and express a sense of urgency
– Accept only first-choice leaders; they will take their responsibilities more seriously
– There are fewer competing campaigns to interfere
– The fact that you are having a campaign in face of challenging times underscores the importance of your cause – and the urgency
Inflation's Impact on Gift Planning
– Inflation generates the potential for more capital gain and opportunities for strategic gifts of assets, including complex instruments.
– Donors understand inflation and respond to associated requests to increase nominal amounts in regular giving over time.  Great opportunity to shift from a specific dollar amount gift to an estate percentage gift (which tend to be much larger and grow, especially among the wealthy).
– Inflation worries can decrease interest in fixed payment strategies like CGAs and CRATs and increase interest in CRUTs.
Inflation's Impact on Annual & Major Giving
– Annual Giving may suffer the most as smaller donors may reduce the number of charities they support or stick with giving to multiple charities but give even less as personal basic daily costs of living increase.
– Charities need to increase gift amounts from donors, especially their top donors.
– Inflation typically increases the value of assets for wealthy individuals and foundations, so overall giving will continue to increase.
– Complex planned giving options will serve donors well as inflation rises.
Let's Talk

The craziest thing that can happen is nothing.